Sunny Resort Hotel, Dandong: hotel in Dandong China






Sunny Resort Hotel is located in Dandong commercial center, covering an area of 20,000 squar meters.
Hotel Address:
1 Xianqian Street, Yuanbao District, Dandong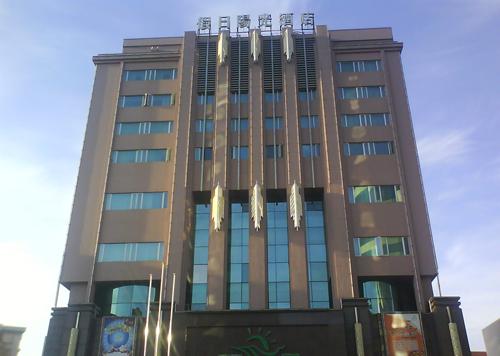 Hotel Room:
150
Season:
High Season , Low Season

Hotel Location:


Location in the city map
0.1 kilometers from the city center; 0.3 kilomters from Dandong Railway Station; 19 kilometers from the airport.

See more pictures of Sunny Resort Hotel, Dandong

Sunny Resort Hotel is located in Dandong commercial center, covering an area of 20,000 squar meters. It only takes 20-minute drive to the airport and 1.5 kilometers from the railway station, it is easily accessible. The hotel also has car parks, help offloading your burden on parking when travelling by your private car. The hotel has two buildings, building A is designed exclusively for leisure travellers while building B for business mainly. Building A is a uinque combination of European manor Architecture and updated pollution-free lifestyle concept.The hotel offers professional aerobic facilities, meet your needs on keeping fit and staying health.There are 55 deluxe guest rooms here in building A. A large health and recreation center can accomadating more than 1000 people to bath at the same time. Based on the theme "pollution-free&healthy", the sanau room offers balneotherapies for thoes who need or just want to unwind from hectic urban life. All in all, it's really your ideal choice for leisure or getting rid of stress. Building B welcomes all business people. It opened for all guests in September, 2006. The building B offers elegant decorated rooms, gorgerous banquet service and anvanced meeting facilities to guests. There are 141 rooms here serve you personally. The multifuntion room is the largest one in Dandong that can hold 600 people to have dinner. Still,coffee bar, RTV private room and other amennities will make you snatch much leisure from busy life. The building A refurbished in 2005.
Room Description:
Two buildings with different functions for either leisure or business travellers offer more than 190 guest rooms, each is well furnishe with complete facilities such as internet access, air conditioning, TV and so on to convince you comfort.