The Chancheng Hotel is a 3-star business hotel providing food, living, entertainment and tours, conveniently located in the commercial district of Foshan City. It is at the intersection of Middle Fenjiang Road and Renmin Road. It only takes you 5-minutes from the hotel to the famous scenic spot - Foshan Ancestral Temple, 10-minutes to the Railway Station, 25-minutes to the Pingzhou Port which is connected with Hong Kong and Macau, and 45-minutes to Guangzhou Baiyun Airport by Guangfo Highway.
Hotel Facilities:
Air Conditioning, Baby-sitting, Bar & Lounge, Beauty Salon, Conference Facilities, Fitness Center, Laundry, Money Exchange, TV, Internet Service, Shopping Arcade, Shoe-shining Facility, Airline Desk, Business Center, Coffee Shop, Coffee/Tea Boiling Pot, Complimentary Daily Newspaper, English Speaking staff, Hair-dryer in the Bedroom, Mini-bar, IDD, In-rooms safe, Restaurants, Refrigerator
Room Description:
The Chan Cheng Hotel consists of 20-floors with 15, 000m2 of business space. It has 136 rooms, all equiped with IDD/DDD, air-conditioning, mini-bar, and TV. The hotel can also provides these facilities: Chinese Restaurant, Western Restaurant, Business Centre, Various Meeting Rooms, Shopping Center, Beauty Salon, Health and Fitness Center, and a Dancing Hall.
Room Facilities:
Telephone, International Call, Air Conditioning, TV, Room Service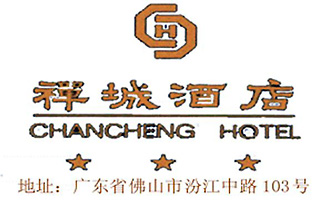 Mr. Astaki***
Date: 2011-04-11
Nation: Indonesian
Type of room: Standard single
Travel for: business
Travel: with friends
Amusements: 7
Location: 9
Welcoming & Kindness: 7.5
Employees qualities: 7
Breakfast: 6
Quality/Price Ratio: 8
Bathroom Functioning: 9
Bathroom Courtesy items: 9
Rooms Cleanliness: 9
Quietness: 9 Comfort: 8.5
Rooms Spaciousness: 9
Rooms Furnishings: 9
Mr. 遠藤***
Date: 2010-11-25
Nation: Japan
Type of room: Standard single
Travel for: business
Travel: with colleagues
Amusements: 7
Location: 9
Welcoming & Kindness: 8
Employees qualities: 7
Breakfast: 5
Quality/Price Ratio: 7
Bathroom Functioning: 7
Bathroom Courtesy items: 6
Rooms Cleanliness: 7
Quietness: 7 Comfort: 6
Rooms Spaciousness: 10
Rooms Furnishings: 7
There is no shaving razor in the bathroom. When we had breakfast in the restraunt, There were some insect's corpse.
Mr. Pradyu***
Date: 2010-05-27
Nation: Indian
Type of room: Standard single
Travel for: others
Travel: with partner
Amusements: 10
Location: 10
Welcoming & Kindness: 3
Employees qualities: 5
Breakfast: 10
Quality/Price Ratio: 10
Bathroom Functioning: 5
Bathroom Courtesy items: 5.4
Rooms Cleanliness: 10
Quietness: 10 Comfort: 10
Rooms Spaciousness: 10
Rooms Furnishings: 10
I am always stay at Chenchang but this time they are not particular for supply the bath and other ancillaries,we have to request every time for saving kit ,shoo polish brush and some other ,if it is complimentary why all the time we have to call for the same ,other things is good and i am your regular customer thanks and regards pradyuman patel
Mr. MIGUEL***
Date: 2009-04-30
Nation: Ecuador
Type of room: Standard single
Travel for: others
Travel: alone
Amusements: 8
Location: 9
Welcoming & Kindness: 9
Employees qualities: 9
Breakfast: 9
Quality/Price Ratio: 9
Bathroom Functioning: 9
Bathroom Courtesy items: 9
Rooms Cleanliness: 9
Quietness: 7 Comfort: 9
Rooms Spaciousness: 9
Rooms Furnishings: 9