The hotel is right in the middle of it all with its perfect location opposite the Space Theatre at the intersection of Salisbury and Nathan Roads.
Hotel Address:
30-38 Sa Po Road Kowloon City Hong Kong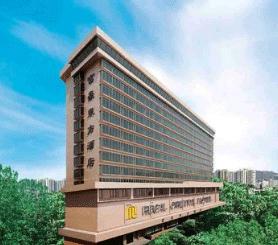 Hotel Room:
400 Rooms
Season:
High Season , Low Season

Hotel Location:


Location in the city map
To airport: 38km, to tailway station: 1km, to city center: 1km, Surrounding landscape: Wong Tai Sin Temple, Walled City Park, Chi Lin Nunnery

See more pictures of Regal Oriental Hotel, Hong Kong
The only international standard hotel in the East Kowloon area, Regal Oriental Hotel offers great convenience, value-for-money accommodations, exquisite restaurants and fully equipped meeting and banquet facilities. Situated in Kowloon City, known for its rich cultural and historical heritage, the hotel is close to major shopping and entertainment complexes, industrial and commercial districts, as well as scenic and sightseeing spots. The area also abounds with restaurants featuring a variety of fantastic culinary delights. The gateway to the Country Club at Clear Water Bay and the Marina Club at Sai Kung, the hotel is a 40-minute shuttle bus ride from the Hong Kong International Airport, and within walking distance from the major transportation network.
Hotel Facilities:
Interpretation and translation services, Mail, Message-taking, Courier services, Facsimile, Internet services, Equipment rental, Air tickets, Travel arrangements, Photocopying, Provision of stationery, Name card printing, 24-hour Front Desk, 24-hour security, Airport shuttle service, Babysitting service, Car rental, Concierge, Currency exchange, Facsimile, Gift shop, In-room pay movies, Laundry service, Valet parking, Room services, Vending-machine
Room Description:
Regal Oriental Hotel offers 400 guestrooms including 18 suites with double-glazed windows. Non-smoking floors and Regal Class Business Floor are also available.
Room Facilities:
Telephone, International Call, Air Conditioning, TV, Room Service, Safe Deposit Boxes available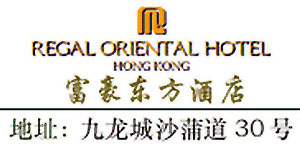 Mr. Alexan***
Date: 2011-07-29
Nation: French
Type of room: Standard double
Travel for: tourism
Travel: with friends
Amusements: 7
Location: 3
Welcoming & Kindness: 8
Employees qualities: 8.5
Breakfast: 7
Quality/Price Ratio: 3
Bathroom Functioning: 7
Bathroom Courtesy items: 8
Rooms Cleanliness: 10
Quietness: 10 Comfort: 6
Rooms Spaciousness: 6
Rooms Furnishings: 6