Pudong Shangri-La Hotel, Shanghai: hotel in Shanghai China







Surrounding: Huangpu River, the Bund and the Oriental Pearl TV Tower, the Lujiazui Finance and Trade Zone of Shanghai. .
Hotel Address:
No. 33 Fu Cheng Road, Pudong, Shanghai, China 200120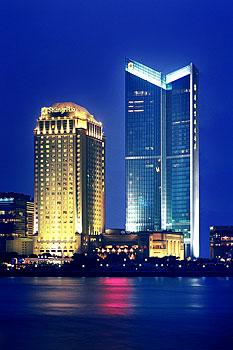 Hotel Room:
612 tastefully decorated rooms and suites
Season:
High Season , Low Season

Hotel Location:


Location in the city map
Distance from Centre of city 5 Km, from the Hongqiao Airport 25 Km, from the Pudong Airport 48 km, from the Shanghai Railway Station 7.5 Km, from the South Railway Station 15 Km..

See more pictures of Pudong Shangri-La Hotel, Shanghai

Distance from landmarks:
To Super Brand Mall about 0.15km,
To Lujiazui Finance & Trade Zone about 0.18km,
To Oriental Pearl TV Tower about 0.5km,
To The Norwegian Consulate General in Shanghai about 0.73km,
To The Bund about 0.79km,
To Huangpu by night about 0.89km,
To Bund Sightseeing Tunnel about 0.92km,
To Yuyuan Garden about 1.07km,
To Russian Consulate General in Shanghai about 1.22km,
To Town god's temple about 1.25km,
To Shiliupu Wharf about 1.39km,
To Xing Wang Market about 1.95km,
To Xin Qipu Market about 2km,
To Raffles Square about 2.2km,
To Shanghai People's Square about 2.31km,
To Shanghai Museum about 2.39km,
To Xintiandi Nightlife about 2.53km,
To Huaihai Zhong Lu about 3.66km,
To Taikang Terrace about 3.72km,
To Banyan Tree Spa about 3.72km,
To French Concession about 4.04km,
To Nanjing Road about 4.14km,
To Jingan Temple about 4.14km,
To Consulate General of Finland, Shanghai about 4.2km,
To Stadium Concerts about 4.28km,
To Science Tech. Museum about 4.43km,
To Shanghai Railway Station about 4.58km,
To Canadian Consulate General Shanghai about 4.59km,
To Asia Pacific Plaza about 4.64km,
To Paramount Party about 4.82km,
To Sogo Dep. Store about 5.12km,
To Jade Buddha Temple about 5.18km,
To Lupu Bridge Platform about 5.39km,
To Zhongshan Road about 5.71km,
To Ferguson Lane about 6.54km,
To Shanghai New International Expo Centre (SNIEC) about 6.83km,
To Xujiahui about 7.38km,
To Gateway Plaza about 7.47km,
To Longhua Temple and Pagoda about 8.2km,
To Old Shanghai Red Town about 8.25km,
To Yuyintang Live Music about 8.38km,
To Argentina Shanghai Consulate about 9.67km,
To Shanghai International Exhibition Center about 9.74km,
To Consulate-General of Japan in Shanghai about 9.97km,
To Shanghaimart about 10.06km,
To Shanghai Everbright Convention & Exhibition Center about 10.11km,
To Consulate General of Switzerland about 10.82km,
To Shanghai South railway station about 11.29km,
To Hongmei Street about 11.65km,
To Pearl City Market about 12km,
To Waigaoqiao Free trade zone about 13.71km,
To Shanghai Hongqiao International Airport about 15.08km,
To Shanghai Hongqiao Railway Station about 17.55km,
To National (Shanghai) Center for Exhibition and Convention NCEC about 25.71km,
To Formula 1 Race track Circuit about 28.94km,
To Shanghai Pudong International Airport about 29.91km,
To Shanghai Automobile Exhibition Center(SAEC) about 31.61km,
To Songjiang Mosque about 36.51km,

*** Clicking on the underlined words you can find other hotels close to the same landmark
Nearby Hotels (less than 3 km):
♦
Jinjiang Hotel shanghai

♦
Pudong Hotel, Shanghai

♦
Pudong Shangri-La Hotel, Shanghai

♦
Broadway Mansions Hotel, Shanghai

♦
Courtyard Shanghai Pudong

♦
Grand Hyatt, Shanghai

♦
Grand You You Hotel, Shanghai

♦
Villas 1931 Hotel Shanghai

♦
Heng Sheng Peninsula International Hotel Shanghai

♦
Holiday Inn Downtown, Shanghai

♦
Howard Johnson Plaza Hotel, Shanghai

♦
Magnificent International Plaza & Hotel

♦
Donghu Hotel, Shanghai

♦
New Harbour Service Apartment, Shanghai

♦
Novotel Atlantis, Shanghai

♦
Astor House Hotel(Pujiang Hotel, Shanghai)

♦
Purple Mountain Hotel, Shanghai

♦
Ramada Plaza Hotel, Shanghai

♦
Shanghai Jinjiang Hotel

♦
Shanghai Jiulong Hotel

Pudong Shangri-La Hotel is located in the Lujiazui Finance and Trade Zone of Shanghai. It enjoys easy access to both Hongqiao and Pudong international airports and is also close to the subway connecting Pudong to Puxi (West Shanghai). Prominently sited along the famous Huangpu River, the Hotel has breathtaking views of Shanghai's legendary riverfront - the Bund and the Oriental Pearl TV Tower. The award-winning Pudong Shangri-La, Shanghai recently unveiled an additional 375 luxurious rooms and suites. The premier rooms, with a space of 54 sq. meters, are the largest guest rooms in Shanghai. The new tower has a range of trend-setting designer restaurants and bars, a second Ballroom, an additional Health Club and swimming pool, and CHI - the Spa at the Shangri-La.
Hotel Facilities:
24-hour Business Center, 24-hour Gymnasium, 24-hour Information Technology Support Center, 24-hour Laundry & Valet Services, 24-hour Room Service, 24-hour Service Center, Airport Transfer, Clinic, Conference Facilities, Delicatessen, Drugstore/Minimart, Express Check-in and Check-out, Fax Machine in Rooms, Florist, Foreign Exchange Counter, Gift Shop, Hair/Beauty Salon, IDD, In-room Internet Access, Non-smoking Rooms, Parking Facilities, Pastry Shop, Photo Processing Services, Postal/Parcel Services, Safe Deposit Box, Taxi & Limousine Services, Voice Mail
Room Description:
The Pudong Shangri-La, Shanghai offers convenience and comfort for all types of travelers. Features include a 24-hour Business Center, direct Internet access in the rooms for traveling executives, and shopping and tour assistance for leisure travelers. The hotel is well equipped with all kinds of recreational facilities including an indoor swimming pool, tennis court, gym, massage pool, sauna and a steam bath room. In addition there is a business center, a package mailing center and a parking lot with 175 berths. The restaurants and bars here are great and serve up authentic Chinese and Western cuisine. Pudong Shangri-La's extensive banquet and meeting facilities have been the venue of choice for a number of major corporate and social events. To name but a few: the Pacific Rim Forum; the Asia Society's Annual Corporate Conference; The World Economic Forum; the International Business Leaders Advisory Conference; the Fortune Global Forum; and a number of small to medium-sized high-level conferences plus weddings, product launches and social gatherings.
Room Facilities:
Telephone, International Call, Air Conditioning, TV, Room Service