The Shenzhen H Life Hotel is located inside Huaqiaocheng Cultural park, close to Shenzhen Window of the World and Happy Valley. It is 28 kilometers away from Shenzhen Bao'an International Airport.
Hotel Address:
2 Huqiao Jinxiu North Street, Nanshan District, Shenzhen.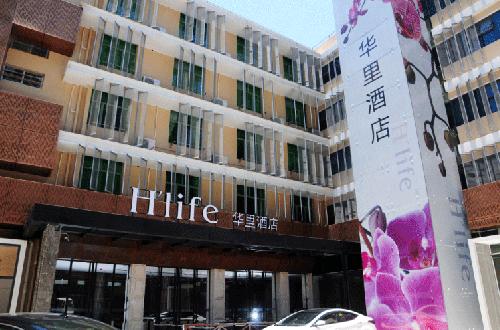 Hotel Room:
104
Season:
High Season , Low Season

Hotel Location:
- 870 meters to subway station; - 12 km to North Railway Station; - 15 km to Shenzhen Railway Station; - 28 Shenzhen Bao'an International Airport.

See more pictures of H Life hotel
Shenzhen hlife Hotel is an original and cultural hotel with exquisite design. Hotel is located in Shenzhen OCT cultural and creative park which is the most stylish in South China , it is close to the Window of the World, Folk Culture Village, Happy Valley, Xiangning Art Museum and other famous cultural life experiences territory. Enjoys a unique Hotels cultural lifestyle. Hotel accommodation, catering, entertainment and business as a whole. As well as exquisite fashion artistic environment, cozy, comfortable atmosphere. convenient and efficient business support. comfortable atmosphere. Professional caring service, giving you a habitat cared platform. Intimate hotel regards customer as god, every smile, every greeting, every landscape is considerate in every possible way to make your stay at Crescent hotel experience warm, relaxed and pleasant meaning of life.
Hotel Facilities:
Free Wi-Fi in public area, business center, travel service, left luggage service, ticket service, closed circuit television in public area.
Room Description:
In a modern minimalist style design, 104 comfortable guest rooms complete facilities and comfortable bathing space, digital cable TV, free high speed Internet access, international direct dial telephone, electric kettle, laundry facilities and other services allow you to travel more Time relaxed.
Room Facilities:
Desk, chair, bottled water, electric kettle, toiletries, 24-hour hot water, hair dryer, slippers, shower.