Guangdong's tourism took off earlier than other provinces in China. Now many fascinating tourist routes have been developed for the enjoyment of visitors.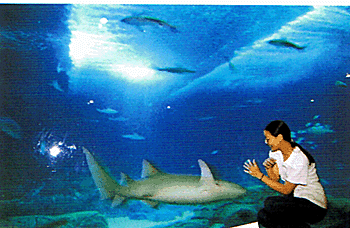 Guangzhou, a famous ancient port and cultural city, is also one of the most modernised cities in China. Guangzhou attracts tourists with its special charm as an international metropolis which comprises many significant sites of both bygone and contemporary Chinese history.
The Pearl River Delta is concentrated with cities and towns, and countless tourist spots. Rich cultural activities and convenient transport make holiday tours easy and most entertaining. The route in eastern Guangdong includes visits to the cities of Chaozhou, Shantou, Jieyang, Shanwei Meizhou, Huizhou and Heyuan, where visitors may enjoy the unique Chaozhou and Hakka cultures.
Shaoguan and Qingyuan in northern Guangdong are on the ancient thoroughfare connecting Guangdong with Central China. The mountainous area with many cultural and religious sites is an ideal place to visit. Its landscape is picturesque and the cultures of the minority ethnic groups are unique.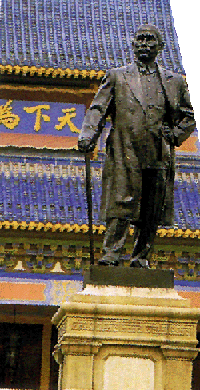 Western Guangdong is also famous for its beautiful landscapes Zhaoqing, Zhanjiang, Yangjiang, Maoming and Yunfu cities are part of a complicated topography with karst land forms as the main feature.
There are also many sea beaches, islets and reefs, ideal for swimming and diving. Guangdong also has mild climate with a long summer and warm winter, providing a long season for sea bathing. The "Beach Holiday" programme has become a favourite of many.
The newly developed ecological and environmental tours are the most amazing. The "Villages and Fields Tour" has been widely acclaimed. Guangdong has also developed a special route to cater for tourists' yearning for popular science.
The most unique is the Golden Triangle Tour of Guangdong, Hong Kong and Macao It has been the tradition that residents of Hong Kong and Macao visit their hometowns in Guangdong, and people of Guangdong visit their relatives in Hong Kong and Macao. Travellers from home and abroad passing through these places also like to make a stop and travel around. The return of Hong Kong and Macao to the motherland will help further promote this golden route.
The attraction of the colourful tourist routes in Guangdong is irresistible.