Few cities in the world arc as captivating or as inexpensive by night as Hong Kong. As the sun goes down, thousands of lights and neon signs turn Hong Kong into a vibrant and magical place. Get ready for a night out to remember-the opportunities for fun are end- less. Continue shopping or relax first with a pre-dinner cocktail high up overlooking the harbour, then set sail on a cocktail or dinner cruise around the harbour itself. For a dinner that's different in every way, visit a real Chinese theatre-restaurant.
Later on, you could take in a Chinese opera or visit an open air night market. For late-nighters there are bars, pubs, nightclubs and discos. They all stay open until the small hours . You might try your luck at night horse-racing during the season, which lasts from September to May. There are two racetracks to choose from.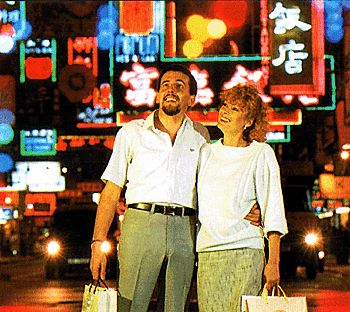 Perhaps there's a visiting theatre company or musical event. Or you could watch a Kung Fu movie in Cantonese or Mandarin with English subtitles.
Try to catch the annual Hong Kong Arts Festival early m the year, the Asian Arts Festival which attracts large audiences during October and November, or the Hong Kong Philharmonic any time of the year.
the best place to tend out what's happening is in Hong Kong 's daily English news- papers or in the special news- papers for visitors. The Hong Kong Tourist Association also publishes a guidebook that is placed in your hotel room, and useful information leaflets which you can obtain free when you arrive.
If you've had enough activity for the day, there's colour TV, in English and Cantonese, with a choice of four channels.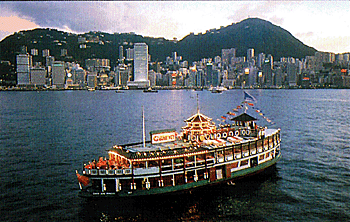 Whatever you choose, Hong Kong provides its own entertainment. just walking along colourful streets, shunning among the tempting stalls of an oven air market or riding a romantic terry, will provide a fascinating lightshow in itself.