Aberdeen and boat people, Sea Ranch, Ocean Park, New Territories, Outlying Islands

Hongkong Hotels

ABERDEEN
Where 20, 000 people live on the water among thousands of junks and sampans. It is the mooring place of the famous floating restaurants, whose fresh sea food is known throughout the world. Nearby junk craftsmen fashion boats in a design unchanged for centuries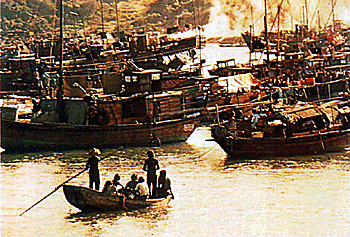 SEA RANCH
This magnificent private development on Lantau Island offers your group all the facilities of a luxury resort and country club less than an hour away from the city centre.
OCEAN PARK
The Ocean Park at Deep Water Bay is ideal for incentive visitors who bring their family. With sharks, penguins, dolphins and killer whale to entertain them.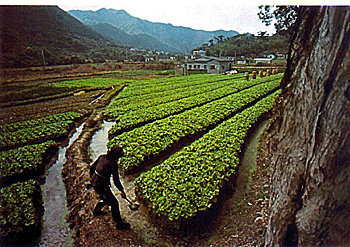 NEW TERRITORIES
90% of Hong Kong's compact 046 sq. km. (404 square miles) is sandy beaches, historic islands and neat terraced farms: temples and monasteries, .miles of peaceful countryside.
OUTLYING ISLANDS
Hong Kong has 235 green and peaceful islands like this Touring them makes a romantic, irresistible voyage for incentive visitors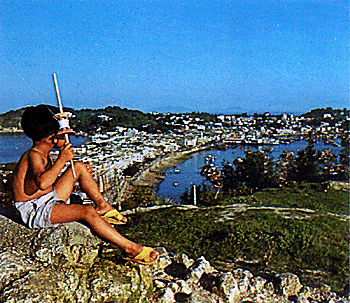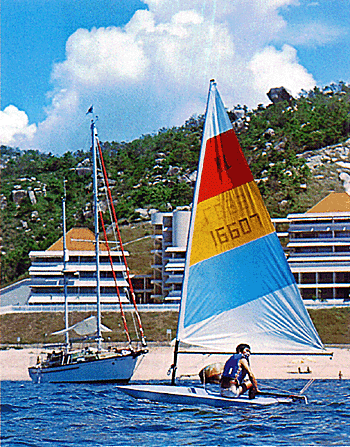 HongKong guide travel:
Hong Kong Hotel Guide
,
Entertainement ideas
,
Ancient Chinese customs in Hong Kong
,
Birds And Teahouses
,
Day trip to China and Macau
,
Day trip on Chinese border
,
Traditional shows
,
Events and festivals in Hong Kong
,
Conference and Meeting in Hong Kong
,
Transportation in Hong Kong
,
Glorious Cuisine and Dim Sun delicacies
,
Hong Kong by night
,
Great Eating in Hong Kong
,
Hotels: high level uf Luxury
,
Day trip to Macau
,
Charming of Hong Kong
,
Shopper's Paradise of Asia
,
Personalized itineraries
,
Some Hong Kong Highlights
,
Visit Hong Kong by Ferry or Junk Motor Boat
,
Highlights in Hong Kong
,
Tourist ways
,
Discover life of Hong Kong
,
Exotic world of Hong Kong
,
Sport activities in Hong Kong
,
Ingredients of Hong Kong fascination
Hong Kong: tours by pictures:
Concert Of Chinese Music
,
Dai Pai Dong
,
Dinner At Sea
,
Dinner At The Peak
,
Dragon Dance
,
Fortune Telling Bazaar
,
Lion Dance
,
Pirate Attack
,
Shopping
,
Transportation
,
Attractions in Hong Kong
,
Traditional arts
,
Sunset Cruise
,
Taipan Dance
,
Tram Tour At Twilight
,
Welcome Music
Main Cities in China Travel and China Hotels








Beijing

Canton

Shanghai

Hong Kong

Qingdao

Hangzhou
Major China Hotels:
Beijing Hotels
,
Chengdu Hotels
,
Chongqing Hotels
,
Dalian Hotels
,
Foshan Hotels
,
GuangZhou Hotels
,
Guilin Hotels
,
Hangzhou Hotels
,
Harbin Hotels
,
HongKong Hotels
,
Kunming Hotels
,
Macau Hotels
,
Nanjing Hotels
,
Qingdao Hotels
,
Sanya Hotels
,
Shanghai Hotels
,
Shenyang Hotels
,
Suzhou Hotels
,
Tianjin Hotels
,
Urumqi Hotels
,
Wenzhou Hotels
,
Xiamen Hotels
,
Xian Hotels