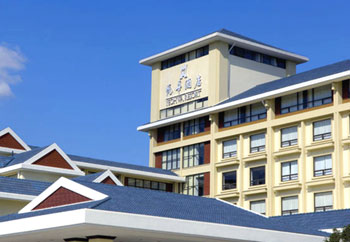 To Huandao Square 13.82km
Address: National Tourism & Resort Holiday Resort, Wuyishan city, Fujian Province, China


Wuyi is famous as a natural oxygen bar with all the green and lush mountains. With unique vacation-style decorations and cozy ornaments, Wuyi Mountain. Yeohwa Resort has all the necessary facilities, including fitness facilities, indoor thermostatic swimming pool, Dream Garden SPA, Beauty Salon, Thai massage, Bar, Tea Art, Game Center, Shop, etc, and therefore is an ideal place for your tourism, vacation and leisure journeys.