China Huaiyin City:
Huaiyin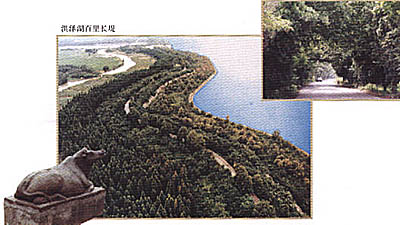 General Information:
Located at the confluence of the Beijing Hangzhou Grand Canal and the ancient Huaihe River n northern Jiangsu, Huaiyin has a history of more than 2,200 years.
Geography:
Situated in the middle of the Northern Jiangsu Plain, Huai'an is where the Grand Canal and the Northern Jiangsu Irrigation Trunk Canal meet.
Huaiyin Map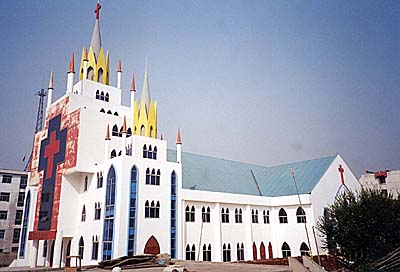 History:
It has a long history. The Qingliangang Culture appeared there 6,000 years ago. Huai'an has had a gathering of Celebrities since ancient times. There are many halls erected in commemoration of the famous personages.
Early settlement patterns from 6000 years ago have been excavated near Huai'an and are documented in the annuals of ancient Chinese History as the "Qing Liangang Culture", and the ancestral mausoleums of Zhu Yuanzhang, the first Emperor of Ming Dynasty, lies to the south of the city. Huai'an is also the hometown of many notable figures in Chinese history, including Han Dynasty General Han Xin, renowned Song Dynasty heroine Liang Hongyu, the noted Ming Dynasty writer of "Journey to the West," Wu Cheng'en, and Qing Dynasty national hero Guan Tianpei.
Arrive:
It is easily accessible by the Nanjing-Lianyungang Expressway, the Beijing-Shanghai Expressway and the Xinhuai Railway.
Huaiyin Tourism:
The tourist attractions Shaohu Park, Wentong Pagoda, the Temple of Guan Tianpei, the morial Hall of Liang Hongyu, Marquis Han's Fishing Terrace, and the former residence of Wu Cheng'en.
Huaiyin Culture:
Huaiyin Teachers College (HTC) was founded in 1958 and provides 34 specialties for undergraduates of four-year programs and 6 specialties of three-year programs. Current enrolment exceeds 12,000 full-time students.