Fourth National Children dance competitions held in Hashi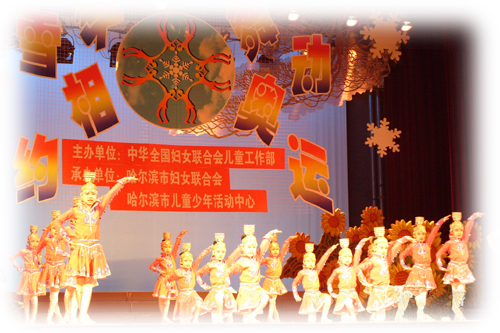 From the departments concerned that the children work by the Department of the ACWF, the City Women's Federation, the Urban infants less activity center of China Harbin International Ice and Snow Festival Fourth National Children dance competitions in the January 30, 2008 to February 1, was held in Harbin City.
It is learnt that the current contest "the same as Ice and Snow dancing Olympic Games" as the theme, of children and adolescents throughout the country yearning for Ice and Snow, yearning for the Olympic Games, as Ice and Snow dance, for the blessing of the spirit of the Olympic Games. Will be from Guangdong, Guangxi, Hubei, Inner Mongolia, Jilin, Heilongjiang, Beijing, Tianjin, and other provinces, autonomous regions and municipalities on behalf of the 20 teams of more than 600 children from participating. During the game, there will be more than 100 outstanding programs participate in the competition.