Shanghai Travel info

Shanghai Travel info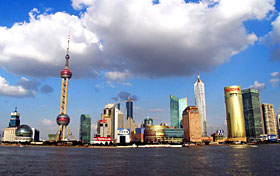 Shanghai tours information: the wants concerning your stay, and instructions about tours and convenient solutions for hotels and rooms arrangement. Hotels: Shanghai and China reservation service, discount hotels at budget prices. Travel: you can know the Shanghai tours to discover the main highlights and to visit the famous tourist lands in the environs.
Shanghai is the outstanding tourist city of our country, the historical cultural city, have the praise of " shopper's paradise " " eastern Paris ", it is a bright pearl in the east. The beauty spot of recommendation aincludes the shopping center: The new commercial city of Shanghai, the east road pedestrian street of Nanjing, the sea route business street of the Huaihe River. Natural landscape have Yangpu Bridge, Nampo bridge, Lu Pu bridge; Changxing island and horizontal sand island; Oriental Pearl Broadcasting and TV Tower, visit the tunnel - scenic spot of Shanghai in the outbeach;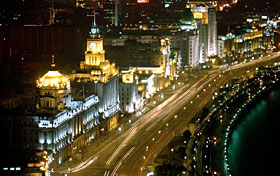 Outbeach ,etc.. Human cultural sight have former residence of Zoutaofen, Sun Yat-sen former residence, the residence of Mr Zhou, Lu Xun former residence, the garden of Henan Province, Confucian Temple,etc.. There is Shanghai Wild Animals Park, the botany of Shanghai, the park of Huangpu, the Christian era such as century such as Shanghai, ALOHA sea angle hall and so on. And She mountain Roman Catholic Cathedral, small peach garden mosque, dragon's temple of China, cherishing the kindness hall, White Cloud Taoist Temple, Wuxing temples ,etc..
Main Cities in China Travel and China Hotels







Beijing

Canton

Shanghai

Hong Kong

Qingdao

Hangzhou
Major China Hotels:
Beijing Hotels
,
Chengdu Hotels
,
Chongqing Hotels
,
Dalian Hotels
,
Foshan Hotels
,
GuangZhou Hotels
,
Guilin Hotels
,
Hangzhou Hotels
,
Harbin Hotels
,
HongKong Hotels
,
Kunming Hotels
,
Macau Hotels
,
Nanjing Hotels
,
Qingdao Hotels
,
Sanya Hotels
,
Shanghai Hotels
,
Shenyang Hotels
,
Suzhou Hotels
,
Tianjin Hotels
,
Urumqi Hotels
,
Wenzhou Hotels
,
Xiamen Hotels
,
Xian Hotels