Guilin - Li River boat trip - Yangshuo West Street 5 Days
Day 01 - Beijing/ Guilin
Beijing West station K21 (9:00) or train T5 (16:16) Train to Guilin. Stay at train.

Day 02 - Guilin
Arrived in Guilin, Tour Guilin's largest integrated Park ---- Seven Star Park (ancient Huaqiao, Huaxia Light Square, Camel Hill and other attractions), "Fuboshengjing," said the Fubo Shan, Ming Square tea, walk Tour scenic spots in Guilin's largest center ---- Yung Shan Lake area (Zhengyang walking Street, nine days Galaxy Falls location, the ancient south gate, / on the twin towers). Bier Si wearing jewellery watch. Stay at Guilin.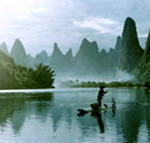 Day 03 - Guiyang
After breakfast, cruises, "Barry Gallery" Lijiang River (Mopanshan - Yangshuo), come ashore and visited the Yang Renjie Wenmingzhongwai ---- Yangshuo West Street, the unique experience of exotic! World of crystal. Stay at Guilin.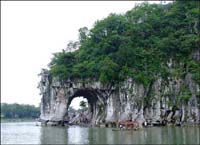 Day 04 - Guiyang
After breakfast visit Guilin City Emblem Peugeot ---- CPS (appreciate "the bottom is the moon, the moon floating water, not water, and also on water flow." Miracle of beauty), the King will Jiangshan - Permian Choi Hill, "Nature Art Palace "---- Ludi Yan, Jade Museum, presented the United States and the temple of Hope Garden Tour, Hill Qidong You, Guilin Tour of the jungle landscape of Guilin and the origins and history, Yushan Park, Tour Yushan in the Tang Dynasty when the temple built Yudi, after by K22 (19:30) train back to Beijing. Stay at Guilin.
Day 05 - Guiyang/ Beijing
Train (23:05) arrived in Beijing West Railway Station, the end of the travel happy! Returned to a warm home!
Offer : 1390 RMB/person.(about USD 186)
Price includes :
Accommodation: Er-Xing / Samsung / four-star hotel at the same level.

Dining: 3 as early as 5 are (including shipping meal).

Attractions tickets for the first Road.

Tourism car air-conditioning.

Outstanding tour guide services.

Price does not include :
Travel personal accident insurance, aviation insurance, and at their own expense item listed in the itinerary, personal consumption, recommended at their own expense, attractions and prices.
Jiang's two four cruises Lake: 150 RMB.

Liu Sanjie Landscape Garden: 90 RMB.

Dreams in Lijiang: 150 RMB.

Xanadu: 80 RMB.

Large banyan trees, the moon Hill: 50 RMB.

Yin Ziyan: 90 RMB.

Liu Sanjie impression: 200 RMB.

Yulong He drift: 120 RMB.

Tips :
Many local snacks, taste, please note health. Please refer to when shopping, accompanied by advice to avoid fooled.

In case of force majeure reasons, the additional costs generated by the guests themselves.

Trip should take before the valid documents to prepare for medical treatment, special circumstances, such as the use of the opportunity.

Manages well myself security of your valuables, pay attention to all the security, with good common medicines.