Hejia City Business Hotel, Binzhou is situated close to Bohaiqi Road commercial center, coach station and Binbo highway. Covering 6,000 square meters
Hotel Address:
761, HuangHe 2nd Road, Binzhou, Shandong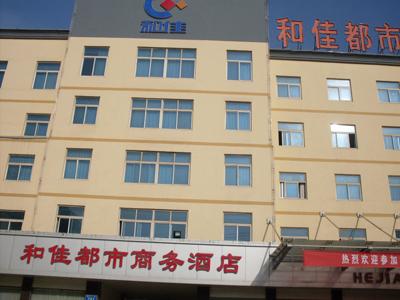 Hotel Room:
141
Season:
High Season , Low Season

Hotel Location:


Location in the city map
1km to coach station, Yinzuo shopping center; 500m to Bohai International Mall

See more pictures of Hejia City Commercial Hotel, Binzhou
Hejia City Business Hotel, Binzhou is situated close to Bohaiqi Road commercial center, coach station and Binbo highway. Covering 6,000 square meters, the hotel has 141 guest rooms. Each room is equipped with broadband internet assess. Business restaurant can hold 200 persons. PC and various facilities are available in business center. The parking lot offers 100 spaces.
Room Description:
The bright and broad atmosphere, clean and comfortable rooms will make you feel like at home.
Restaurant:
Restaurants