China Anyang City:
Anyang
Resident People:
416,875 (1991)
General Information:
Anyang is situated at the northern tip or Henan Province, and is at the crossroads of the three provinces of Shanxi, Hebei, and Henan. On the west it borders Taihang Moutain, and is on the waters of the Zhang River in the north, and connects with the Eastern China Plain on its south-eastern border. Anyang is a famous historical and cultural city that has 3,000 years of history.
Anyang County is usually called "strategically important place of the north Henan, the thorough fare of four provinces". It covers an area of 1499.4 square km. It borders on Neihuang county in the east, Lin county in the west, Tangyin and Hebi in the south and faces Ci and Linzhang county across Zhang River. Anyang county administers 24 towns, 750 administrative villages, 900 natural villages, 14 neibourhood committees, and 3236 villagers' groups, with a total population of over 110 million. It is administered by Anyang city. Its government is situated on the east part of Jiefang Road, Anyang city.
Geography:
Anyang County has favorable geographical locations as well as beautiful and attractive mountains and rivers. In the west is the Taihang Mountains and rivers. In the west is the Taihang Mountain ranges rising and falling, as beautiful as picture; In the east is the North Plains, with vast pieces of rich land, verdant and silklike, is the prime barn of central plains of China. Zhang River flows around in the north, Tang River in the south-east, and Huang River flows through the city center.
Anyang Map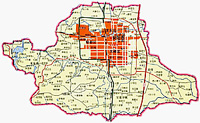 Climate:
Anyang's temperature is the classic seasonal weather of a sub tropical belt, the four seasons are clearly distinct. It is warm in spring and autumn, exceedingly hot in summer, and quite cold and dry in winter; the average yearly temperature is 14.9 degrees Celsius.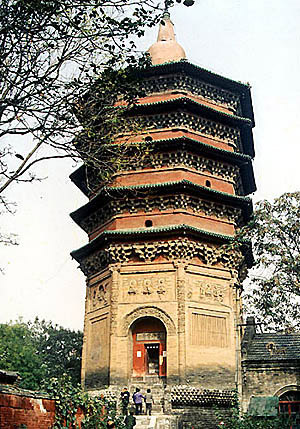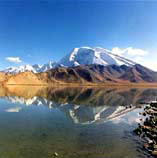 Anyang Economy:
An'yang is an agricultural and trade center with textile mills, coal mines, and a medium-sized iron and steel complex.
An'yang's opening to the outside world has enabled its foreign economic relations and trade progress rapidly. Sixteen foreign-funded enterprises (joint Ventures, cooperative enterprises and wholly foreign-owned enterprised) have been estatblished. Recently, An'yang has established and economic and technological development zone covering a total area of 22.8 square kilometers and issued a series of preferential policies to attract many Chginese and foreign businesses. Amultichannel, all-round foreign relations and trade network has been set up to lay a foundation for developing An'yang's economy.
Anyang's principal manufactures include cotton textiles and processed food.
Anyang County has abundant natural resources and specialties. It has great land resources for development. The total area of cultivated land is 1577700 mu, the stable yields can be despite drought or excessive rain. Grain crops and industrial crops are abundant in Summer and Autumn, their bread and quality being famous in the country. The wheat, cotton and corn especially enjoys a good reputation. Anyang County is a high-yield base for cotton and grains in Henan province.
Anyang County also has inexhaustible mineral resources. More than 30 kinds of minerals have been, verified, among which Iron, sand of quartzite, Kaolin Bauxite-vanadium, Nephiline, Dolomite, coal and limestone are famous for the good quality, big reserves, and are easy to mine. Supplies of vegetables and fruits, as well as meat, eggs, sweet and tea are more than adequate. Great varieties of characteristic local specialties are abundant and they rival each other: millet, sesame oil and Damin Apricot of Ma Toujian Village, Da Hongpao Chine Prickly Ash of Duli Village, dried persimmon in western mountainous area, mature vinegar in Jintai Grocery and Longyan Brand Sweet Tea as well as various edible mushroom, are all in great demand. Caoma Sesame Candy, Shuiye Guanjia Sesame Seed Cake, Anyang" Three smoked " and other special flavor snacks are all attractive and delicious.
History:
The eminent scholar of Chinese history and archeology Guo Moruo praised Anyang in a poem he wrote saying "The name of Anyang is not empty, for 3,000 years past it was an imperial city". In 1986 the National Committee declared Anyang a National historic and cultural city, and named it one of the seven ancient capitals of China along with Xi'an, Beijing, Luoyang, Nanjing, Kaifeng, and Hangzhou. Anyang, one of the capitals of the ancient Shang Dynasty, was placed as the head of China's ancient capitals.
Anyang was one of the important areas for the development of ancient Chinese culture. The prehistoric human caves of Xiaonanhai on the western side of Anyang was an site for humanity in the old stone age 25,000 years ago, over 7,000 stone tools and animal bone fossils that were used by mankind have been unearthed here. The area has been named "Xiaonanhai Culture". Over 4,000 years ago, the sage-kings of Zhuanxu and Diku, two of the "three sage kings and five great emperors" of Chinese legend, established their capitals in the borders of Anyang; each reigned for over 70 years, and were the sage-kings that were worshiped by the forbearers of the Chinese peoples. In present day Sanyang Village south of Neihuang County there are two mausoleums in memory of Zhuanxu and Diku.
In the 14th century B.C., the king of Shang Pangeng moved the capital to Yin (the present day village of Xiaodun), and established the first stable national capital in Chinese history. Over the past 100 years or so, this area has unearthed over 15,000 oracle bone inscriptions, over 10,000 bronze vessels, and 54 palace sites; palace areas, tomb areas, common folk areas, bronze casting sites, handcraft workshops and large scale ceremonial sites have been discovered. Among artifacts unearthed, the most well known is the 875 kilogram "Simuwu Square Ding", which is the heaviest and largest bronze vessel ever unearthed in the world at present.
Anyang was once a capital of the Shang dynasty and one of the earliest centers of Chinese civilization. Excavations, begun there in 1928 by archaeologist Li Chi, have revealed a rich collection of artifacts from the Shang dynasty.
Archaeological work, begun here in 1928, has uncovered the remains of a royal palace dating from the 16th century BC, several royal tombs, and a collection of oracle bones chronicling early Chinese history.
In 1899, an official under the Qing Dynasty fell ill and was prescribed ¡°longgu¡± or dragon bones. These ¡°dragon bones¡± turned out to be tortoise shells with strange carvings on them. After careful study, scholars concluded that they were written records from about 3,000 years earlier. They were found at the site of Yin, the capital of the Shang dynasty which existed from (1700-1027B.C.), which is now where the city of Anyang is.
Further excavations around 1928 uncovered the remains of a royal palace, several royal tombs, and more than 100,000 pieces of bones and shells covered with words. 4,500 characters have been counted and 1,700 have been deciphered. They show that the people of the Shang dynasty had a well-structured script with a complete system of written signs.
The Shang rulers used divination to ask the gods about the future. The inscriptions therefore, were concerned with predicting the future. Either a pointed, heated rod was applied to the shell or bone and a crack formed or a hole was drilled on the interior side of the shell and it was put on a fire to see where cracks would appear on the other side. By interpreting the cracks a soothsayer predicted the answers to questions including: what the weather was going to be like, if it would flood or not, if the harvest would be successful, whether one should take a journey, and how things were in the Shang society.
Arrive:
Anyang County has transport facilities and convenient. Beijing-Guangzhou railway, 107 national high way and Beijing-Shenzhen express highway, go directly from south to north; Anyang-Lizhen, Shi-Lin railway pass through the east; Anyang-Daqing highway runs straight through to Shandong Province, to the coastal cities. All of these form a traffic net, with the government in the center, connect passenger and cargo transport.
Anyang Tourism:
Meanwhile, Anyang also provides comfortable and fashionable service facilities. There are high grade hotels in downtown area. The New Ground Hotel of Anyang County, a double-star hotel, provides comfortable and satisfactory services for accommodation, business activities services for accommodation, business activities and entertainment.
Shopping:
Jiefang Lu and Honqi Lu are considered to be the liveliest districts of the modern city, with a night and weekend market on Honqi Lu. The most pleasant outing you can take in central Anyang is a wander around the old city, the area around the Bell Tower at the south end of Honqi Lu, with dusty, unpaved streets and alleyways mostly too narrow for cars or lorries, but full of people and carts.
Anyang Attractive points:
Wenfeng Pagoda
Just within the old city, southwest of the Bell Tower, you'll find the Wenfeng Pagoda (daily 8am-5pm; £¤ 5), built in 925 AD and unusually shaped; it gets larger towards the top, ending with a dagoba-shaped peak atop a flat roof.
Gaoge Miao
Southeast of the Bell Tower, the Gaoge Miao (daily 8am-4.30pm; £¤10), built in 1451, is an attractive building with stone carvings of dragons and lions around its entrance, well suited to its present purpose as a gallery displaying the work of local artists.
Shang Dynasty Ruins (Yinxu)
These are also called Yin ruins as the Shang Dynasty is also referred to after the fourteenth century B.C. Lying about two kilometers northwest of Anyang, the ruins spread to both banks of the Henghe River with the present village of Xiaotun at their center. This was the site of the capital of the Shang (or Yin) Dynasty around the fourteenth century B.C..
Large-scale excavation has been going on at this site since 1899. Archaeologists have discovered ruins of the imperial palaces of the Shang Dynasty as well as large tombs of the royal families of that period. More than 100,000 pieces of bone and tortoise shell inscribed with the earliest form of Chinese script have been unearthed on the site, providing scholars with valuable historic and linguistic information. Large numbers of bronze ware, tools and articles for production and daily use have also been found here. A rectangular pot 1.33 meters high and weighing 875 kilometers, with beautiful stylized dragon and legendary animal patterns inscribed on its four sides, is a rare bronze object in the world.
In the last thirty years, systematic excavation has been going on at the site of the Shang (Yin) Dynasty ruins and more objects of the Shang Dynasty have been unearthed. At Xiaotun Village, an exhibition hall has been built to house the cultural relics that have been unearthed here.
Yue Fei Memorial Temple
In the county town of Tangyin, not far from Anyang, stands the memorial temple of Yue Fei (1103-1142), a famous national hero of the Song Dynasty (960-1179). First built in the early Ming Dynasty and repaired many times since then, the temple now houses over a hundred pieces of stone carvings showing Yue Fei's writings in his own handwriting, records of repairs of the place and poems and inscriptions in his p prominent figures. The compact but magnificent building also contains a rich collection of colorful sculptures and is well worth a visit.