Beijing People:
11.0 million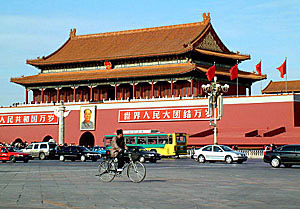 General Information:
The capital of the People's Republic, Beijing is China's cultural and political center. Situated in the north China plain, Beijing is now a sprawling metropolis with an area of 16,800 sq km. With a population of 11 million, it is a vigorous city speeding
Geography:
16,800 sq km
Beijing Map

Climate:
Beijing has 4 distinct seasons. Late spring brings the notorious dust storms.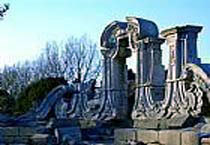 Beijing Tourism:
Behind the bright lights of new Beijing, lies a city with a history of over 3,000 years. There are an endless number of places to visit of great historical and cultural interest. The grandeur of the Forbidden City unravels the mysteries of China's imperia
Restaurant:
As a modern city that embraces internationalism, Beijing has a vibrant and exciting nightlife and many splendid restaurants featuring all types of cuisine.

Cuisine:
When in Beijing, visitors should definitely try Peking Duck, one of the most famous dishes in northern cuisine.