Gansu People:
23 millions. The population is sparse for such a large province and much of the territory is unsuitable for settlement. The people are ethnically mixed and centered on the capital Lanzhou and the industrial center of Tianshui.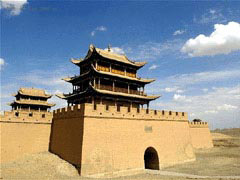 Han, Kazak, Mongol and Tibetan
General Information:
Gansu ("Pleasant Respectful") is located in the northwest of China, bordering on Xinjiang, the country's most westerly province. While wild and remote, its location at the heart of the Silk Road has left a legacy of rich historical interest.
Geography:
Gansu is on the upper part of the Yellow River (Huang He), with a corridor extending north and west between the northernmost part of the Qinghai-Tibet Plateau on the south, and the Gobi desert on the north. Over 70% of Gansu's area consists of mountains a
Gansu Map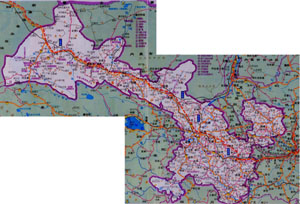 Climate:
Hot summers, cold winters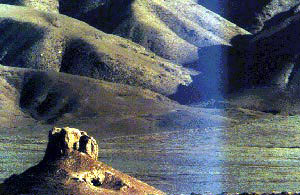 Nature:
Some of the rare animals found in Gansu include giant panda, golden monkey, red deer, snow rooster and wild donkey.
Arrive Gansu:
Gansu stretches from the Yellow River in the north, through mountains and deserts to the edge of the Tibetan Plateau in the south. For centuries the Hexi Corridor that bisects the province provided the only trading route between China and the west and sti
Story of Gansu:
Throughout most of its history Gansu has been an important strategic outpost and communications link for the Chinese empire. Its frequent earthquakes, droughts and famines have tended to slow its economic progress, until recently when based on its abundan
Gansu Tourism:
Some of the world's finest examples of Buddhist art are to be found in the vast Mogao Cave complex near Dunhuang in the east of the province, and the Great Wall comes to an end at the fortress of Jiayuguan in the south. At Labrang there is an interesting

Cuisine:
The cuisine of Gansu is based on the staple crops grown there: wheat, barley, millet, beans, and sweet potatoes.

Gansu Culture:
One notable aspect of Gansu's ancient culture is that its dry climate has preserved many valuable paintings and manuscripts, including an entire library which had been sealed in a cave in western Gansu since 1035 AD.
Most of the inhabitants of Gansu sp