Guangdong People:
67.0 million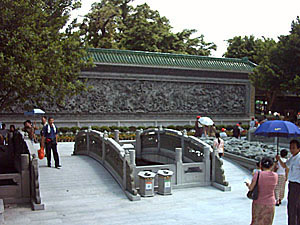 Han, Yao, Zhuang, Hui, Man, She
General Information:
Guangdong is located on the coast of southern China and is the most modern of all China's provinces and can trace its history back almost 3,000 years. The Pearl River at the very center of the province has dominated the history and economy of the region.
Geography:
178,500 sq km
Guangdong Map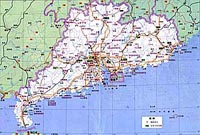 Climate:
Hot summers. Mild dry winters. Occasional typhoons between April and September.
Arrive Guangdong:
The province has excellent road, rail and air connections and is easy to travel to from Hong Kong.
Guangdong Economy:
Today, the booming cities of the SEZ (Special Economic Zone) such as Shenzhen plus the autonomous regions of Macau, Hong Kong and Guangzhou, have put the Pearl River Delta at the forefront of China's economic development.
Story of Guangdong:
The Pearl River port of Guangzhou brought trade and riches to Guangdong for centuries but by the late 19th century, other treaty ports and the then colony of Hong Kong took a greater share of foreign trade. Guangdong's wealth declined and its population,
Guangdong Tourism:
Despite the massive urban developments in Guangdong and the province's enthusiasm for all things new, there are numerous places of natural beauty such as the Seven Star Crags near Zhaoqing, and many historical sites to explore.

Cuisine:
A different language and a unique cuisine have led to Guangdong and the Cantonese having quite a distinctive and separate Chinese identity.