China Jixi City:
Jixi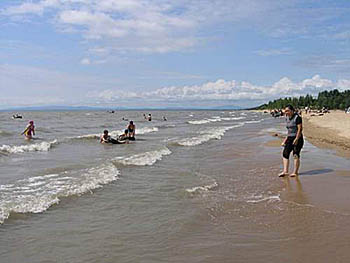 Resident People:
1.94 million
General Information:
Located in the southeastern part of Heilongjiang Province, Jixi Municipality boasts a series of well-known scenic spots, such as the Xingkai Lake, Wusuli River, Yueya Lake TigerHead Military Forts and Jinbao Island.
Jixi Map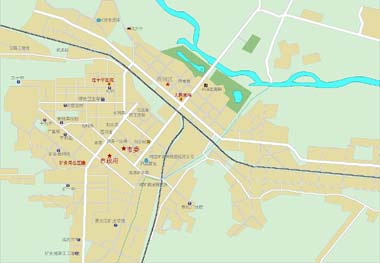 Nature:
Jixi has become an ideal base to develop the following five special tourist programs: border sightseeing tour; nature and ecological tour: mountain and water tour as well as green agricultural tour.
Wildlife here includes deer, bears, and tigers.
Jixi Economy:
Industrial Development
Jixi¡äs developed industries include metallurgy, machinery, chemicals, power generation, building materials, textiles, and food processing. Jixi is the second largest production base of coal in China. Jixi Coal Mining Machinery Plant is the production and research center for coal-mining machinery in China. Its production is first in Asia and second worldwide.
Agricultural Production
Jixi has always enjoyed the reputation of being a land of fish and rice. It also abounds in soybeans, maize, corn, Chinese sorghum, and other products. Jixi is an important base of commodity grains in Heilongjiang Province.
The area of Jixi is 33.7 million mu (2.25 million ha.), about a third of which is under cultivation. Jixi has 43 reservoirs 85 rivers, and 12.9 million mu (860 thousand ha.) of forests.
More than a hundred types of wild medicinal herbs are found in Jixi, including astragalus membanaceous, ciwujia, schisandra chinensis, rough gentian, and others. The amount harvested is five thousand tons.
History:
Jixi was founded in 1957 and has jurisdiction over two cities, one county, and six districts.
Arrive:
Jixi has two first-class national land ports: Mishan and Hulin, and the city possesses a solid transportation network with excellent rail and highway systems.
National highway 220 and 105 and provincial highway 014 run through the county. And it is only 100 kilometers to the Jinan international airport. The zone is near Jinghu and Jingjiu railway. Only 4, 3 and 6 hours does it need to Beijing, Qingdao and Shanghai respectively.
Jixi Tourism:
The uniqueness of Jixi and its many attractions make the city a prominent tourist destination. Situated in the local Kylin Mountains is a 44 square kilometer resort and vacation district that includes beautiful mountain scenery and an artificial lake where visitors can enjoy swimming and skiing. The area also contains villas for accommodation and an amusement park. Visitors enjoy climbing Shending Peak in Hulin in summer. Xinkai Lake and the Wushuli River with Zhenbao Island are areas of famous natural beauty.
Entertainments:
During the New Year and the Spring Festival, Jixi holds the Ice Lamp Exhibition, the Yangge Dancing Festival, and other winter events. The Jinji Culture and Arts Festival and the Xingkai Lake Culture and Arts Festival are held in July each year to enrich the cultural lives of the residents here.
Jixi Culture:
There are six institutions of higher learning in Jixi, 12 polytechnic schools, 152 senior middle schools, 126 junior middle schools, and 662 primary schools.
Jixi Attractive points:
The Ancestral Temple of Hu's Family
Located in Yingzhou Town, Jixi County, it is the ancestral temple of Hu Fu, minister of Revenue, and Hu Zongxian, minister of War, of the Ming Dynasty. The temple covers an area of 1,146 square meters, with elegant carvings on pillars and beams. These carvings are the best example of woodcarvings of the Hui School. The temple is a major unit of relics under state protection.
The Former Residence of Hu Shi
Hu Shi (1891-1962) is a representative of the New Culture Movement in modern China. His former residence, built in 1897, is located in Jixi County. On display are the family trees, and the manuscripts by Hu Shi.