Zhejiang People:
43.7 million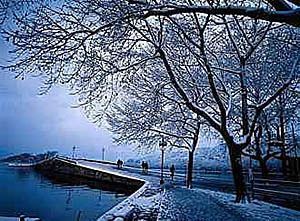 General Information:
Zhejiang is a small but wealthy province located on the southeast coast of China, north of Fujian and just south of Shanghai and Jiangsu. The provincial capital of Hangzhou has been famous for centuries for the tranquil beauty of its West Lake.
Geography:
101,800 sq km
Zhejiang Map

Climate:
Subtropical monsoon climate. Long hot humid summers and short frost free winters.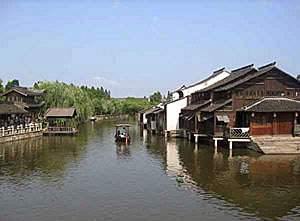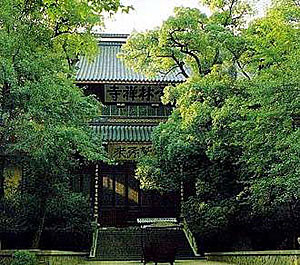 Zhejiang Economy:
The fertile northern plains produce ample rice harvests and the province is also known for its fine tea plantations. Silk has been important to Zhejiang and Hangzhou, even before the Grand Canal was constructed in the 6th century and the city's artists ar
Zhejiang Tourism:
Hangzhou is a green and pleasant city that has always drawn praise from even the most world weary traveler, and today is one the most popular tourist destinations in China. Away from the capital the coastal city of Ningbo is enjoying economic success and