Royal Marina Plaza ,Guangzhou: hotel in GuangZhou China







Royal Marina Plaza is built as an international deluxe 5-star business hotel.
Hotel Address:
NO.288.Qinghe East Road, Shiqiao, Panyu, Guangzhou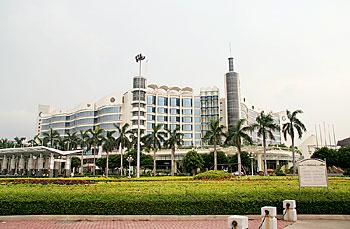 Hotel Room:
308 Rooms
Season:
High Season , Low Season

Hotel Location:


Location in the city map
Distance from railway station: 36km, distance from New Baiyun airport: 45km, Distance from Pazhou Exhibition Hall 16km, Distance from Liuhua Exhibition Hall 36km.

See more pictures of Royal Marina Plaza ,Guangzhou

Distance from landmarks:
To Chimelong Paradise Park about 9.63km,
To Lotus Hill about 13.1km,
To Xiaozhou Village of Guangzhou about 14.19km,
To Chinese Export Commodities Fair Pazhou Complex, Guangzhou about 18.8km,
To Canton Tower Guangzhou TV Tower about 20km,
To Guangdong Provincial Museum about 20.81km,
To Guangzhou Opera House about 20.97km,
To Jiangnan Business Zone about 21.31km,
To Pearl River about 22.27km,
To Bars in Binjiang Lu about 23.33km,
To Tianhe Staium about 23.47km,
To Bars in Bai'e Tan about 23.47km,
To Sacred Heart Cathedral (Seksat Church) about 23.55km,
To Guangzhou Culture Park about 23.66km,
To Beijing Road Business Zone about 23.78km,
To CITIC Plaza about 23.88km,
To Guangzhou Grand World Scenic Park about 24.13km,
To Bars in Huanshi Lu about 24.19km,
To Business Zone of Shangxiajiu Road about 24.26km,
To Green Xiguan Dawu Community about 24.27km,
To Shamian Scenic Spot about 24.34km,
To Qingping Market about 24.34km,
To Guangzhou East Train Station(TianHe District) about 24.61km,
To Temple of Six Banyan Trees about 24.89km,
To Sun Yat-sen Memorial Hall about 25.19km,
To Zhenhai Tower about 25.57km,
To Yuexiu Park about 25.75km,
To Business Zone, Renming Road about 25.84km,
To Chinese Export Commodities Fair Liuhua Complex about 26.14km,
To Statue of Five Goats about 26.36km,
To Guangzhou Train Station about 26.86km,
To Nanyue King Tomb Museum about 26.93km,
To South China Botanical Garden about 27.12km,
To Baiyun Scenic Spot about 29.13km,
To Nanhu Amusement Park about 32.01km,
To Sun Island Amusement Park about 44.45km,
To Guangzhou New Baiyun International Airport about 49.51km,

*** Clicking on the underlined words you can find other hotels close to the same landmark
Royal Marina Plaza is built as an international deluxe 5-star business hotel. It is situated in the commercial hub of the PANYU district of Guangzhou, covers a total business area of about 46000 square meters, next with People Municipal Government of PANYU Guangzhou, the transportation there is extremely convenient. It is managed by Keda Catering Management Co Ltd
Room Description:
Over 300 luxurious rooms and are designed by famous interior designers from abroad, the magnificent ultra-modern complex with splendid " Mediterranean Sea " decoration, is the best combo of European tradition.
Room Facilities:
24-hour hot water, Air-conditioning, Bathroom, Room service, Tv, Telephone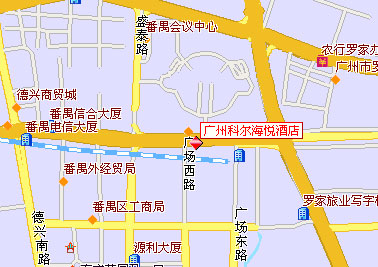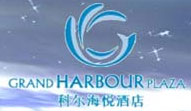 Mr. Espen ***
Date: 2010-03-25
Nation: China
Type of room: Standard single
Travel for: others
Travel: alone
Amusements: 9
Location: 9
Welcoming & Kindness: 10
Employees qualities: 10
Breakfast: 7.1
Quality/Price Ratio: 8
Bathroom Functioning: 9
Bathroom Courtesy items: 9.4
Rooms Cleanliness: 9
Quietness: 8.3 Comfort: 9.3
Rooms Spaciousness: 5
Rooms Furnishings: 7.7
I am very happy with my stay at the Royal Marina and will stay there again the next time in Panyu. my room was a bit to small according to the price, but the overall impression of the hotel is good.
Mr. Mark N***
Date: 2009-06-06
Nation: United States
Type of room: Superior single
Travel for: others
Travel: alone
Amusements: 10
Location: 10
Welcoming & Kindness: 10
Employees qualities: 10
Breakfast: 10
Quality/Price Ratio: 10
Bathroom Functioning: 10
Bathroom Courtesy items: 10
Rooms Cleanliness: 10
Quietness: 10 Comfort: 10
Rooms Spaciousness: 10
Rooms Furnishings: 10
My four day stay was exceptional. I checked in one day early. The front desk personnel spoke very good English. I was told the only available standard room was near the KTV and that this might be noisy. I accepted the option to pay an extra 80 RMB per day to stay on the executive floor. Complimentary breakfast and evening cocktails were included on this floor. The room could not be better. A large comfortable bed, good air conditioning, very clean bathroom, and free internet useage. Also the first 30 RMB for laundry service was free each day. The doormen also spoke good English, went out to the street to signal taxis, and gave taxi drivers instructions of where to take me. One afternoon when no taxi was available, arrangements were made to take me to my appointment using hotel transportation. Finally, check out was available on the executive floor, so there was no waiting.