Located west of Jiaxing city, the Sunshine Hotel is well-equipped with modern facilities, complying with international 5-star standards. In this modern hotel, a wide range of facilities and services are guaranteed, including central air-conditioning, satellite and cable television programming, music system, IDD, smoke respond and fire fighting system, and a mini-bar. The Recreation Center is composed of an indoor swimming pool, health club, sauna, billiards rooms, beauty salon, bowling center, tennis court, table tennis, chess and card rooms, and night club. All of those are first-class facilities and service. The night club of Sunshine Hotel is the largest, most high-grade comprehensive night club in Jiaxing. The ballroom can hold more than 200 guests and is equipped with a modern multi-function extensible stage, a set of German acoustics and the best lighting facilities (SGM). Housed within are fourteen deluxe KTV private rooms and a disco bar. It is the ideal venue for your enjoyment.
Hotel Facilities:
Air conditioning, IDDD, DDD, Cable TV, Post, Exchange, Ticketing, Laundry, Typewrit-ing, Translation, Photocopy, Restaurants, Indoor Swimming Pool, Health club, Sauna, Billiards Room, Beauty salon, Bowling Centre, Tennis Court, Table Tennis, Chess and Card Rooms, Night Club
Room Description:
The hotel comprises of over 203 guestrooms which are divided into a Presidential suite, deluxe suites, superior and standard rooms. This Jiaxing hotel has various types ranging from non-smoking rooms, handicapped-friendly rooms to family rooms and suites, coming outfitted with central air conditioning, refrigerators, mini-bars, safes, digital TVs and internet access.
Room Facilities:
Telephone, International Call, Air Conditioning, TV, Room Service
Conference:
This hotel provides business travelers with well-equipped conference rooms seating 20-400 guests.
Restaurant:
For dining, guests can choose from Chinese, Western, Thailand and Japanese cuisines.
Entertainment:
To unwind, guests can take a refreshing dip at the swimming pool, enjoy drinks at the bar, or play a game of tennis. Guests can also pay a visit to the outdoor golf course.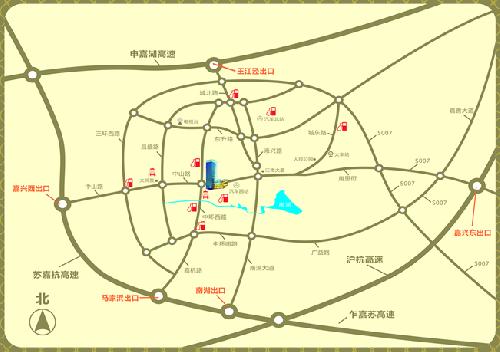 Ms. Susan ***
Date: 2013-02-18
Nation: United States
Type of room: Standard double
Travel for: tourism
Travel: with family
Amusements: 8
Location: 10
Welcoming & Kindness: 10
Employees qualities: 10
Breakfast: 10
Quality/Price Ratio: 10
Bathroom Functioning: 10
Bathroom Courtesy items: 10
Rooms Cleanliness: 10
Quietness: 10 Comfort: 10
Rooms Spaciousness: 10
Rooms Furnishings: 10
Everything about the Sunshine Hotel in Jiaxing was exceptional except for the internet connection which was slow and not very reliable even in the business center. I would definitely recommend the Sunshine Hotel, I will plan to stay there again if I am in Jiaxing, and I will plan to use the China Hotels reservation system which was very responsive, convenient, and reliable. I will definitely recommend the China Hotels service to my colleagues.
Mr. Wilhel***
Date: 2009-11-21
Nation: Netherlands
Type of room: Standard single
Travel for: business
Travel: alone
Amusements: 6.7
Location: 8.4
Welcoming & Kindness: 6
Employees qualities: 8.4
Breakfast: 7
Quality/Price Ratio: 8.5
Bathroom Functioning: 8.2
Bathroom Courtesy items: 8.9
Rooms Cleanliness: 8.6
Quietness: 8.8 Comfort: 8.2
Rooms Spaciousness: 8.4
Rooms Furnishings: 8.2
Mr. Timm K***
Date: 2009-07-23
Nation: Germany
Type of room: Standard double
Travel for: holiday
Travel: with partner
Amusements: 9
Location: 10
Welcoming & Kindness: 10
Employees qualities: 10
Breakfast: 10
Quality/Price Ratio: 10
Bathroom Functioning: 10
Bathroom Courtesy items: 10
Rooms Cleanliness: 10
Quietness: 8.3 Comfort: 10
Rooms Spaciousness: 10
Rooms Furnishings: 10
Great Service at hte Lobby