Hotel Address:
South Jiuyi Road (Jiuyi Nan Lu)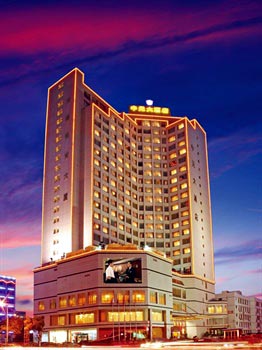 Hotel Room:

Season:
High Season , Low Season

Hotel Location:


Location in the city map
Railway Station Longyan Railway Station 6 km Exhibition Center/Stadium Longyan Sport Center 0.2 km Square/Greenbelt People's Square 4 km Downtown Zhongshan Park 3 km Park/Amusement Park/Attraction/Scenic Area Zhongshan Park 3 km

See more pictures of Centron International Hotel - Longyan
Surrounded by mountains, the Centron-International Hotel (Longyan Zhongyuan Dajiudian) is situated in the prosperous commercial center of the city, close to most local attractions and natural sites. The hotel is within easy access of shopping malls and banking facilities. All guest accommodations are elegantly designed and equipped with international direct dial phones, mini-bars, high-speed Internet access and satellite TVs. The hotel's Chinese restaurant features reputed chefs providing a satisfying of Chinese cuisine. A Western restaurant is also available.
Hotel Facilities:
Laundry service, Meeting facilities, Currency exchange, Ticket office, Beauty salon, Escalator/elevator, Handicapped friendly rooms, Charged parking,
Room Description:
Room Facilities:
Central air conditioning, Writing desk, 24 hours hot water, Electric kettle, Hair dryer, In-room safe, domestic direct-dial, International direct-dial,