The Hotel is located in both the business center and traffic center of Luoyang on Zhongzhou Lu.
Hotel Address:
15 Zhongzhou Xi Lu, Luoyang 471003, Henan, China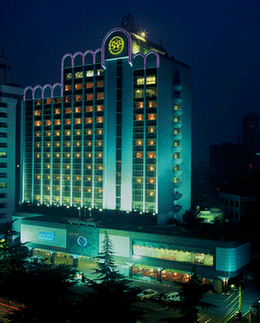 Hotel Room:
10 Single Rooms - 180 Double Rooms 6 Suitess
Season:
High Season From 8 April to 5 May, Low Season From 1 January to 7 April From 6 May to 30 September From 6 October to 31 December

Hotel Location:


Location in the city map
The Peony Hotel is located in historic centre and is 3 Kms away to Center, is 3 Kms away to Railway Station, is 15 Kms away to Airport, is 0, 5 Km away to Royal Park. The view around: kindom city park, Luoyang museum, friedship shop, Tangsancai factory.

See more pictures of Peony Hotel, Luoyang
The Peony hotel is located in the center of Luoyang city on Zhongzhou Lu. Therailway station is 5 km away and the airport can be reached in 30 minutes (15km) fromhere. This is a three star hotel with almost 200 rooms of varying standard and facilities.All rooms here are equipped with private bathroom, central air conditioning, satellite TV, IDD telephone and mini bar. The Peony Hall Restaurant serves Cantonese food and there is a selection of westerndishes available too. For the business traveler, the hotel has a business center, conference hall andfunction rooms that can cater for a large number of guests. Recreation facilities are fairly limited, and there is no swimming pool or gym.However, the hotel does offer guests the use of a billiards room, beauty parlor andmassage center.
Hotel Facilities:
Air Conditioning, Coffee Shop, Bar, Grill/Steak House, Conference Room, Exhibition Hall, Business Centre, Bookstore, Handicap Facilities, Gymnasium, Credit Cards, Travel Service, Public Safe, Car Park, Bowling, Billiards, Steam Bath, Currency Exchange, Shopping Arcade, Baby Sitter, Laundry Service, International Hall, Private Beach, Tennis Court, Ballroom, Discotheque, Karaoke, KTV Rooms, Theatre, Table Tennis, Sauna, Solarium, Massage, Clinic, Squash, Chess, Swimming Pool, Pay Tv-Tv Sat, Tv in the Hall, Tv Games Centre, Beauty Centre, Rooms Handicapped, Golf Course, Mini Golf Course, Golf Simulator, Playground Children. No. Restaurants 12 and 300 seats; Cuisine Local and Guangdong Cuisine and 1 Foreign Restaurant with Europine Food.
Room Description:
This is a 4-star hotel with almost 200 rooms of varying standards and facilities. All rooms here are equipped with a private bathroom, central air conditioning, satellite TV, IDD telephone and mini-bar.
Room Facilities:
Individual Safe, Radio, Telephone, International Call, Internet, Room Service, Fridge, Phone, Tv, Pay Tv-Tv Sat.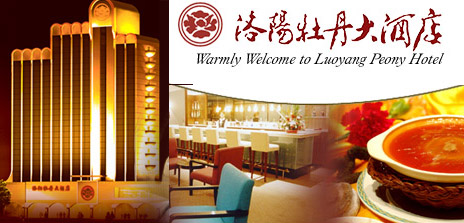 Mr. junich***
Date: 2008-11-05
Nation: Japan
Type of room: Standard double
Travel for: others
Travel: with friends
Amusements: 7
Location: 7
Welcoming & Kindness: 7
Employees qualities: 6
Breakfast: 7.2
Quality/Price Ratio: 7.1
Bathroom Functioning: 6.6
Bathroom Courtesy items: 7
Rooms Cleanliness: 7
Quietness: 8 Comfort: 7.1
Rooms Spaciousness: 8
Rooms Furnishings: 7.5