The hotel is situated in beautiful area in front of the verdant Purple Mountain.
Hotel Address:
NO.169 Longpan Road, Xuan Wu District, Nanjing 210042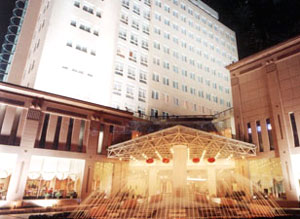 Hotel Room:
154 Rooms
Season:
High Season , Low Season

Hotel Location:


Location in the city map
The hotel is located in Suo Jin Village of Xuanwu region, from train station need about 1.5kms, to city center need about 5.0kms.

See more pictures of Jinling Star Metropole Hotel, Nanjing
All kinds of Conference Rooms with the excellent acoustic equipment, which can hold 20 to 30 guests, will make your activities more successful; Our Coffee Shop on the first floor, offering Japanese and European specialities, brings you pleasant experiences; Spacious and delicately-ornamented Banquet Hall, where the best Cantonese and Huaiyang dishes are served, will male you reluctant to leave; Fittness room, Karaoke rooms, Sauna and Beauty Salon will give you a leisureful and carefree mood afer dinner.
Hotel Facilities:
Air Conditioning, Bar & Lounge, Beauty Salon, Conference Facilities, Money Exchange, Massage Parlor, TV, Shopping Arcade, Karaoke, Business Center, Billiards, Banquet Facilities, Disco, Coffee Shop, Night Club, IDD, Restaurants, Sauna
Room Description:
All rooms are well-equipped with modern facilities including wide-band Internet connection, DDD/IDD, air-conditioning, mini-bar, and TV.
Room Facilities:
Telephone, International Call, Air Conditioning, TV, Room Service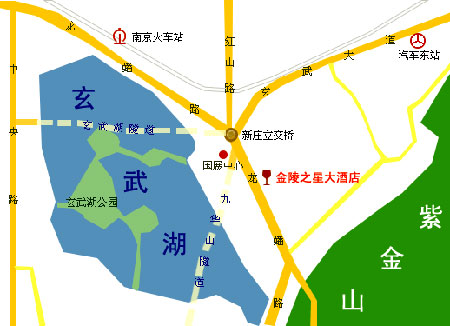 Mr. GUNNAR***
Date: 2013-11-24
Nation: Sweden
Type of room: Standard single
Travel for: business
Travel: with colleagues
Amusements: 7.5
Location: 8
Welcoming & Kindness: 10
Employees qualities: 10
Breakfast: 9
Quality/Price Ratio: 9
Bathroom Functioning: 9
Bathroom Courtesy items: 10
Rooms Cleanliness: 9
Quietness: 6 Comfort: 8.5
Rooms Spaciousness: 10
Rooms Furnishings: 9.5
Mr. Ulrich***
Date: 2011-08-01
Nation: Germany
Type of room: Standard single
Travel for: others
Travel: alone
Amusements: 6.3
Location: 8.6
Welcoming & Kindness: 8.6
Employees qualities: 7.5
Breakfast: 7
Quality/Price Ratio: 9
Bathroom Functioning: 8.5
Bathroom Courtesy items: 8.5
Rooms Cleanliness: 9
Quietness: 9 Comfort: 7.5
Rooms Spaciousness: 8.8
Rooms Furnishings: 7.5