Universal House Haiyi Hotel, Urumqi: hotel in Urumqi China






Universal House Haiyi Hotel is a four-star business hotel which well-built in accordance with international four-star standard by the largest pharmaceutical retail enterprises in Xinjiang – Pujitang Pharmaceutical. Located in the Friend business central district of transportation network, 17 km from the airport, 10km from railway station. The sister branch is Urumqi Universal House Xinyi Hotel located in Xinyi Road.
Hotel Address:
No.670 West Bajiahu Road, Urumqi, Xinjiang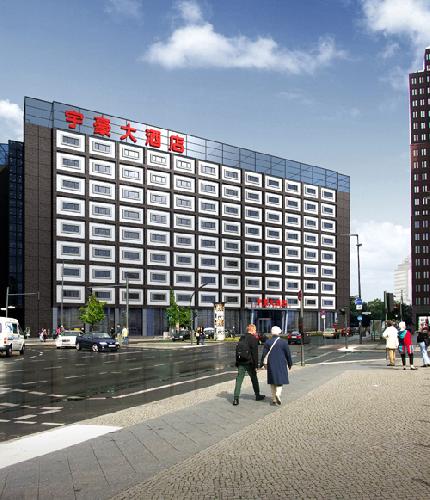 Hotel Room:

Season:
High Season , Low Season

Hotel Location:


Location in the city map
8.4km from Urumqi Railway Station; 1.2km from Normal University; 2km from Children Garden; 15km from airport.

See more pictures of Universal House Haiyi Hotel, Urumqi

Nearby Hotels (less than 3 km):
♦
Torch Hotel, Xinjiang

♦
Ruyi Hotel, Urumqi

♦
Ming Yuan New Times Hotel, Urumqi

♦
Universal House Haiyi Hotel, Urumqi

♦
Urumqi, the East Dragon Hotel

Hotels adhere to the "five-star experience, affordable consume" core values concept and " inspired every customer with love" service concept, let you feel good service in a warm comfortable environment. Excellent team take care of your every detail, and attentive service make you feel full distinguished experience. Universal House Haiyi Hotel is your ideal place for business negotiation, leisure and entertainment.
Room Description:
Hotel construction area is 12,000 square meters, mainly operates rooms, dining and chess. It has 144 various rooms, room with unique design and elegant decoration, well-equipped facilities, such as domestic and international long distance, separate bathroom, broadband, TV, safe, minibar, refrigerator, etc.
Restaurant:
.