Located by the Huangshui River in the center of Xining city.
Hotel Address:
No. 158 Huanghe Road, Xining, Qinghai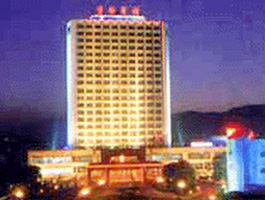 Hotel Room:
400 Rooms
Season:
High Season , Low Season

Hotel Location:


Location in the city map
It is about 30kms to the Airport. About 4kms to the railway station. Only 2kms to the city center.

See more pictures of Qinghai Hotel
The Hotel is located by the Huangshui River in the center of Xining city, the capital of Qinghai province. It is the only joint-venture 4-star tourism hotel and the most modern building in the province.
Hotel Facilities:
Internet, Facimile E-mail, Typewriting, Photocopying, IDD, DDD, Translation, Designing, Card printing, Gymnasium, Sauna, Beauty salon, Top-viewing,, Medical care
Room Description:
400 rooms, including Presidential suites, suites, and standard rooms. Each room is equipped with central air-conditoning, stereo hi-fi, closed circuit TV, and IDD and DDD computerized telephone.
Room Facilities:
Telephone, International Call, Air Conditioning, TV, Room Service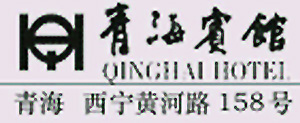 Mr. Wayne ***
Date: 2012-03-17
Nation: Australia
Type of room: Standard single
Travel for: others
Travel: alone
Amusements: 7
Location: 9
Welcoming & Kindness: 10
Employees qualities: 10
Breakfast: 7.5
Quality/Price Ratio: 8.3
Bathroom Functioning: 9.5
Bathroom Courtesy items: 9.5
Rooms Cleanliness: 10
Quietness: 10 Comfort: 9
Rooms Spaciousness: 10
Rooms Furnishings: 10
A very good hotel even for westerners. Its well located and clean and tidy and functions well. The breakfast could havebetter tea and coffee.