Terry Hotel Chengdu: hotel in Chengdu China






Chengdu Taiyi Shangyue Hotel is a senior Business Hotel created by Shanghai Jinjiang hotel management group, it is also the first hotel of Jinjiang Shangyue brand in Sichuan.
Hotel Address:
No. 2 Shuyue Road, Yangxi Line, Jinniu District, Chengdu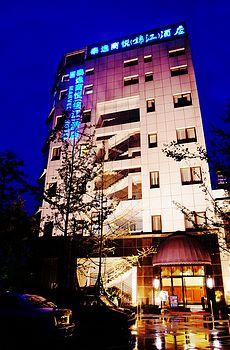 Hotel Room:

Season:
High Season , Low Season

Hotel Location:


Location in the city map
Chengdu Taiyi Shangyue Hotel is located in Chengdu Food Paradise – Yang West line ( on the right of Yangxi Overpass ), adjacent to the Western High-Tech Industrial Park, 10 minutes driving to the food street in Chengdu ------Yipin Avenue, near Jinsha museum, Yongling Museum, Qingyang Temple and other attractions, the traffic is convenient.

See more pictures of Terry Hotel Chengdu

Nearby Hotels (less than 3 km):
♦
Tibet Hotel, Chengdu

♦
Terry Hotel Chengdu

♦
Gelin Pulante Hotel ,Chengdu

♦
Handu International Hotel, Chengdu

♦
Rainbird International Hotel, Chengdu

♦
Chengdu Jinfu Yinzuo Hotel

♦
Chengdu Tianhu Hotel

♦
Chengdu Xietingge Shengmaluo Hotel

♦
Pretty Tianfu Hotel Chengdu

♦
tiedao hotel

♦
Chengdu Pearl International Hotel

♦
Kaqiusha Hotel,Chengdu

♦
Chengdu Furong Liting Hotel

♦
Yuhao Jingangwan Hotel ,Chengdu

♦
Acme Hotel - Chengdu

♦
Jiahao Fosta Hotel Renmin North Road - Chengdu

♦
Xiangxi Hotel - Chengdu

The Chengdu Taiyi Shangyue Hotel (Chengdu Taiyi Shangyue Jiudian) is a business hotel situated only five minutes by car from Chengdu's popular food street-Yipin Tianxia Street. There are several local attraction near the hotel, including Jinsha Museum, Yongling Museum and Qingyang Palace. Featuring European architectural style, this Chengdu hotel hosts well-appointed guest rooms and suites, all of which come equipped with wooden furniture, free internet access and comfy bedding. The hotel offers a diverse range of Chinese cuisine. To enjoy tea, guests can pay a visit to the teahouse. 24-hour room service offers tasty and fresh food for guests who want to have meals in their rooms. Business-related needs are well catered to with the hotel's conference room with free internet access, projector and audio-video equipment.
Hotel Facilities:

Room Description:
Hotel rooms with European style decoration, fashion design. All rooms have large space, solid wood furniture supplies. A complete set of high fabric bedding and" Oriental Dream" mattress, let you sleep warmly and comfortably. " Rainforest" sprinkling shower, relieve your exhaustion of work. Room equipped with PCTV integrated TV computer functions, independent desk, international and domestic direct dial, free broadband Internet access and other facilities. The whole hotel use central air conditioning temperature control, all rooms have separate thermostat.