Jock Hotel Dongguan: hotel in Dongguan China







JOYC Hotel is a five-star standard hotel in Dongguan. It's invested and built by Bao Long Group Limited. The hotel is located on Houjie town center, junction between Houjie station and Housha Street, which takes just 60 minutes to Baiyun Airport Guangzhou, 50 minutes to Baoan Airport Shenzhen, 60 minutes to Hongkong and Macao by pleasure-boat.
Hotel Address:
Building A Baolong Mansion, New Housha Road, Houjie town, Dongguan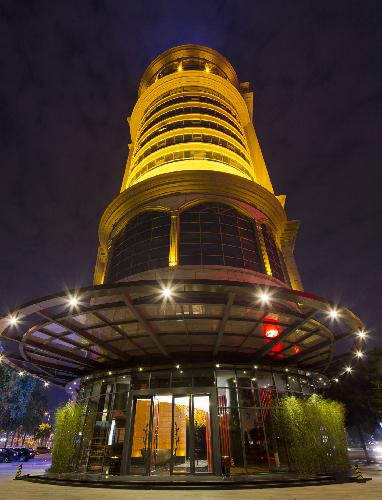 Hotel Room:

Season:
High Season , Low Season

Hotel Location:


Location in the city map
The hotel located in the opposite of Houjie station. 60km from Guangzhou Baiyun International Airport; 45km from Shenzhen Baoan Airport; 9.6km from Humen High-speed rail station; 5km from Guangdong Modern International Exhibition Center.

See more pictures of Jock Hotel Dongguan

Situated in commercial center of Houjie Town, the Joyc Hotel Dongguan is 40 km from Dongguan Railway Station and Shenzhen Bao'an International Airport. A 30-minute drive takes guests to downtown city. This property offers a variety of well-appointed rooms that are elegantly furnished with an array of in-room amenities to make your stay a comfortable one. Guests choose to dine in hotel restaurant can enjoy Chinese, Japanese and Western cuisines. Room service is available. Modern meeting facilities in the hotel include a business center offering a variety of services. During their spare time, guests can work out in the gym or take a cup of tea in tea room.
Room Description:
Suites equipped with computers, steam sauna, hydraulic massage bath crock, outdoor garden, residents enjoy free breakfast buffet, a smoke-free floors. Double bed design, room faces new district, indoor decoration color fastens the serenity of the original nature tone, from here you can by the window watching people new sheet at night.