Garden Hotel Hangzhou: hotel in Hangzhou China






The hotel is conveniently located in the Linping area of Hangzhou, about thirty minutes' drive from the famous West Lake as are of the Xiaoshan International Airport.It is in the central communication line of the major cities in the Eastern China .
Hotel Address:
No.505 People's Avenue District, Hangzhou ZipCode:310012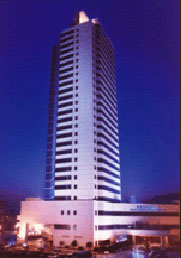 Hotel Room:
298rooms
Season:
High Season , Low Season

Hotel Location:


Location in the city map
distance from airport 35km, from railway station 30 km, from centre 25km

See more pictures of Garden Hotel Hangzhou

Distance from landmarks:
To Zhejiang Sci Tech University about 12.09km,
To East Railway Station about 16.17km,
To Eastern Bus Station about 17.84km,
To Hangzhou Peace International Conference & Exhibition Center about 18.3km,
To The Imperial Grand Canal about 19.28km,
To Yan'an Road Wulin Square about 20.72km,
To North Bus Station about 21.23km,
To Si Ji Qing Clothing Market about 21.29km,
To Chengzhan Train Station about 22.02km,
To Zhejiang World Trade Center about 22.52km,
To Southern Bus Station about 22.64km,
To He Fangjie Wushan Square about 22.84km,
To Hangzhou Huanglong Sports Center about 23.07km,
To Hangzhou Xiaoshan International Airport about 23.5km,
To Zhejiang Provincial Museum about 23.63km,
To Hangzhou Botanical Garden about 24.42km,
To Su Di Chun Xiao about 24.59km,
To Lei Feng Xi Zhao about 25.15km,
To Western Bus Station about 26.41km,
To Feilaifeng of Lingyin Temple in Hangzhou about 26.91km,
To Hu Pao Meng Quan about 28.13km,
To Hangzhou World Leisure Expo Park about 28.88km,
To Hangzhou Liu He Pagoda about 29.19km,
To Hangzhou Xixi national wetland park about 29.2km,

*** Clicking on the underlined words you can find other hotels close to the same landmark
The Garden Hotel is the only one four-star hotel in Yuhang.It is Located on the northeast of Hangzhou, near the HangYong super highway, has an elegant enviroment and is easily acceddible to transportaion.It is a four –star international tourist hotel and enjoys a very high reputation in Hangzhou and Zhejiang. Suitable for business and leisure travelers alike the Hotel Hangzhou successfully combines old-world service with 21st century conveniences to make your stay truly comfortable and memorable. The City Garden Hotel is the only four-star hotel in yuhang district.It stands in the northeast of HangZhou, locates in the central part of Nanyuan commercial & trade town in YuHang and situates near the Huhangyong Expressway.It takes only several minutes to walk to the LinPing railnay station and has only thirty-minute drive to Xiaoshan international airport. It is located in the central communication line of the major cities in the Eastern China and its geographie position is very advantageous. The main building of the City Garden Hotel has 28-floor high and 303 characteristic style guest rooms which are designed by the great masters. It owns 168 lxurious double rooms, -business rooms and 35 suites. Au the guest rooms with electronic gate locks can provide wide-band net, electronic saves and independent air-conditioning rooms with lighting control.The guest rooms are well appointed, comfortable and warm, commodious and luxurious. The third floor-Huang Ting Bao Chi Guan? with luxurious decorate has some styles of boxes which are elaborately designed and gathers the fine food of chaoyue and Jiangzhe.Both the large conferences and the happy weddings can make you enjoy the delicacy and the luxury, and return after thoroughly enjoying yourself. The bar of Xiangxieli garret with European manners and feelings has romantic atmosphere, drunk cocktail and melodious music and it can make the busy citizens relax and comfort themselves here. The Cafe in the first florr owns delicious coffee, tasty delicacies, great tenderness and warmness and an exotic atmosphere. The international conference centre of the hotel has 12 different conference and banquet halls.The biggest Huang chao Hall can hold more than 500 guests. Conference Centre is nell equipped with the advanced facilities such as simultaneous interpretation, projecting apparatus, slide projectior, multimedia Projecting apparatus, all kinds of meeting microphones, televisions, videocorders and tape recorders. They can satisfy all sorts of different meeting requirements and the centre is your first ehoice to hold all kinds of conferences and feasts. How to spend the leisure time after a meal? The otel canprovide you some kinds of entertainment facilities. The mingshi Club in the fifth floor has 16 luxurious rooms and 2 staterooms. It is fitup individually and equipped with luxurious mahjong machines, So it is a good place for you to have a rest. Body Building Centre can relax your life Pressure and the travel tireness, and make you strengthen your body and burst out your vitality.It owns Sauna Bath Centre with the advanced and complete equipments and make your tired heart gentle and comfortable.The second floor is the Large-scale nightclub which has the magnificent light, the strong rhythm melody, good wine and bosom friends and makes you enjoy danciry and singing.
Hotel Facilities:
Conference Room, Exhibition Hall, Business Centre, Coffee Shop, Bar, Change, Credit Card, Ticket Agency, Car Park, Laundry, Gimnasium, Sauna, Beauty, Clinic, Massage, Handicapped Facilities, Shopping Arcadde, Karaoke, KTV Room,
Room Description:
Hotel has 298 rooms and suites in different styles all tastefully decorated. Rooms come with air-conditioning, telephone, mini-bar, in-room safe and color television.
Room Facilities:
Telephone, International Call, Air Conditioning, TV, TV Sat, Room Service All rooms are large sized and nicely decorated with modern facilities.Both the bedroom and the bathroom are in very good condition.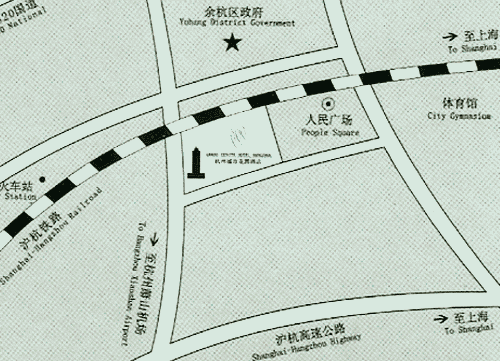 Mr. Alexan***
Date: 2010-01-14
Nation: United States
Type of room: Standard single
Travel for: business
Travel: alone
Amusements: 10
Location: 10
Welcoming & Kindness: 10
Employees qualities: 7
Breakfast: 8
Quality/Price Ratio: 10
Bathroom Functioning: 10
Bathroom Courtesy items: 10
Rooms Cleanliness: 10
Quietness: 10 Comfort: 10
Rooms Spaciousness: 8
Rooms Furnishings: 10
Very satisfied.