Located at the end of the Fuzimiao (Temple of Confucius) restaurant street. It is an ideal place for business and leisure travelers to stay.
Hotel Address:
No. 68 Da shi ba street Temple of Confucius, Nanjing 210001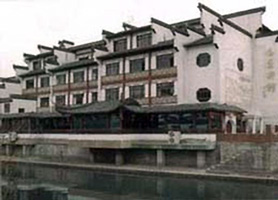 Hotel Room:
240 Rooms
Season:
High Season , Low Season

Hotel Location:


Location in the city map
Distance from airport: 48km, from railway station: 28km, from city center: 14km Surrounding landscape: FuZi temple, Qinhuai river.

See more pictures of Nanjing Egret Hotel
Hotel Video:

It's a 3-star international hotel located in one of the most attractive tourist sites in China - the Nanjing Qinghuai Scenic District. It connects north to the Qinghuai River and east to the Egret Park.
Hotel Facilities:
Air Conditioning, Bar & Lounge, Beauty Salon, Conference Facilities, Money Exchange, Massage Parlor, TV, Shopping Arcade, Tennis Court, Business Center, Billiards, Banquet Facilities, Bowling, Coffee Shop, Night Club, IDD, Restaurants, Sauna
Room Description:
240 guest rooms and suites. All rooms are equipped with individually controlled air-conditioning, private bathroom, international cable TV, mini-bar, IDD telephone and more.
Room Facilities:
Telephone, International Call, Air Conditioning, TV, Room Service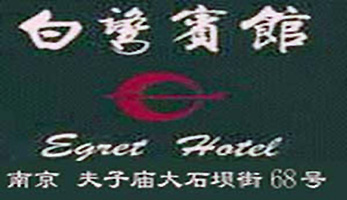 Mr. Tevita***
Date: 2012-12-10
Nation: Cook Islander
Type of room: Standard single
Travel for: others
Travel: with family
Amusements: 10
Location: 10
Welcoming & Kindness: 10
Employees qualities: 10
Breakfast: 10
Quality/Price Ratio: 10
Bathroom Functioning: 10
Bathroom Courtesy items: 10
Rooms Cleanliness: 10
Quietness: 10 Comfort: 10
Rooms Spaciousness: 10
Rooms Furnishings: 10
The service was extremely fabulous. The facilitiy is execellent for all types of travellers. Hotel Management are quite flexible and ever so helpful at all hours of the day. I highly recommend this hotel to anyone intending to visit Nanjin and the historical sites around the Conficious temple vicinity.
Miss Corian***
Date: 2010-11-15
Nation: usa
Type of room: Standard single
Travel for: holiday
Travel: with partner
Amusements: 8
Location: 9
Welcoming & Kindness: 6.9
Employees qualities: 2.5
Breakfast: 5.6
Quality/Price Ratio: 10
Bathroom Functioning: 10
Bathroom Courtesy items: 9
Rooms Cleanliness: 6
Quietness: 6 Comfort: 7.3
Rooms Spaciousness: 10
Rooms Furnishings: 6
they gave us the wrong room at first....then changed it- the room was noisy- not very new or clean and sort of smelly- i found a few bugs- but its cheap so i cant really complain- the bed was not super comfortable and the bathtub was slightly disgusting