There is a saying: "To review the history of the passing millennium, you go to Beijing; to find out about China's strive towards modernisation, and reform and opening up, Guangdong is the place to go."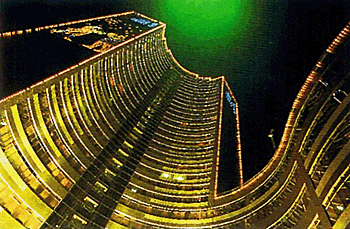 Guangdong is the epitome of modern China. Two decades ago, a reform upsurge unfolded across China, centring on "opening up to the outside world and activating the domestic economy" In its wake there followed a rapidly rising economy, and unprecedented progress in science and technology, as well as in the realms of thinking, culture and art. All of these changes in China, almost without exception, first appeared in Guangdong.
Guangdong enjoys an especially advantageous geographical position as it has a long coastline and joins with Hong Kong and Macao Historically, Guangdong has been a major gateway through which China has conducted exchanges with the outside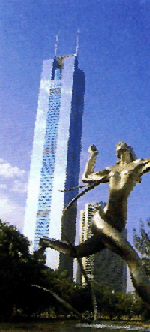 world The people here traditionally are good at learning from others and they dare to blaze new trails The reform programme offered them an unusual opportunity. Like fish in water, they lost no time in riding the tide of reform. The combination of the right opportunity, advantageous geographical location and the unity of the people's minds, like a magic force, has led to many wonders and creations across the land of Guangdong.
Guangdong was the first to welcome overseas investors. In the two small towns of Shenzhen and Zhuhai which border Hong Kong and Macao respectively, two Special Economic Zones were established and within a short period, two modern cities with outstanding industrial and commercial performances emerged. The capital city of Guangzhou is one of the 10 largest cities in China. Its leading role has made it the third most powerful city in terms of economic strength.
The Pearl River Delta has been developing most rapidly. This richly endowed land is dotted with cities of all sizes. Here the urban and rural areas increasingly merge together. Communication and transportation facilities are well developed and entry and exit ports are plentiful. The commodity economy is lively and people are becoming increasingly wealthy.
The economic take-off and upsurge of modern life have ushered in a new wave of tourism, and numerous new attractions and programmes have been established. Guangdong is indeed a kaleidoscope through which people can view China.