Located in western Shaanxi, Baoji has a long history, where the Zhou and On regimes were established. It is an excellent tourist city inChina as well, known as a Natural History Museum. There are tourist attractions, such as the Temple to Lord Zhou, the pagoda in the Famen Temple, the Jintai Taoist Temple, and Mt. Tiantai.
Mt.Taibai National Forest Peak:
Located at the junction of the counties of Meixian Taibai, and Zhouzhi, it covers 54.000 hectares in area, and is 120 kilometers from Van. The highest peak of the Qinling Mountain Range, it has sheer, odd peaks, and reserves the original look of the virgin forests and the ruins of the Quaternary Glacier.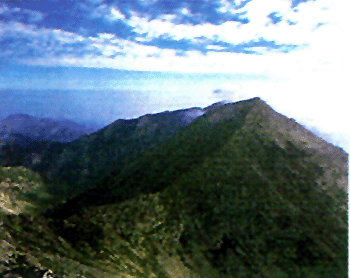 Famen Temple:
Located in Fufeng County, 120 kilometers from Van, it is an ancient, famous, royal temple, a holy land for Buddhism, and one of the few temples that enshrine the finger bones of Sakyamuni, which was found on May 5, 1987, along with 2,000 items from the royal court of the Tang Dynasty. In 1994, the ruins of the Manchaluo Altar was discovered, further con- firming its important position in Buddhism.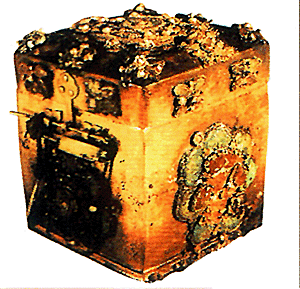 The Tomb of Emperor Yandi:
Resting on Mt. Changyang on the southern outskirt of Baoji, it is surrounded by ancient, lush pines and cypresses. In front of the tomb stand the grand, solemn Hall of Worship and other ancient structures, such as the archway, the Bell and Drum Towers, and the Exhibition Hall of Emperor Yandi.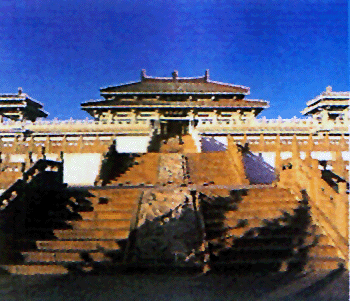 The Memorial Temple to lord Zhou:
Lying at the southern foot of Mt. Phoenix, it was built to commemorate Lord Zhou, the son of King Wen and a famous statesman of the Zhou Dynasty. Lord Zhou wrote the Ritual of Zhou, an institutional system that has had influenced China for centuries. It is the largest, and best-preserved ancient building complex in Baoji.