Located at the northernmost tip of Shaanxi, facing Shanxi Province on the other side of the Yellow River, Yulin has a long history, which has left behind many precious relics and historic sites. The people of Yulin take pride in their hometown as a sacred land of revolution, where traces of many Chinese revolutionary giants, including Mao Zedong, Zhou Enlai. Peng Dehuai, and Liu Zhidan, can be found.

The Temporary Palace of Li Zicheng:
Formerly the ancestral temple to Genuine Prowess on Mt. Longpan north of Mizhi County it lies on a flat land on the summit led by 90 stone stairs accompanied by towers, pavilions, and gates. The palace, unique in design, is a wooden structure complex, standing there like a sleeping dragon.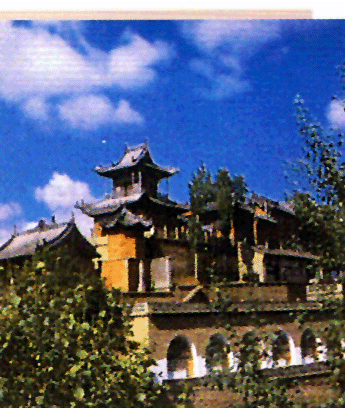 Mt.Erlang:
Situated along the riverside of Kuye, one kilometers west of Shenmu Couny the mountain has nearly 100 structures, including temples, pavilions, and towers built during the Ming and Qing Dynasties (1368-1911), scattered on the slopes.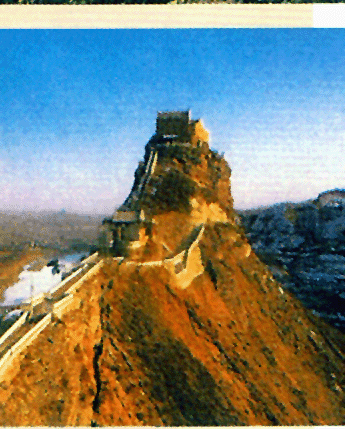 The Red Cray Gorge:
The crags face each other; Poplars and will lows shade the mountain paths. The Great Wall cuts it through: And the Yuxi River winds is way. This is a picture of the Red Crag Gorge. 3 kilometers north of the ancient city of Yulin. On the mountain are the ancient temple of Xiongshan more than a dozen grottoes, and tunnels leading to the top of the gorge.