Redstar Culture Hotel Hangzhou: hotel in Hangzhou China






The Redstar Culture Hotel (Hongxin wenhua dasha) is an elegant hotel combine with a theater. Located at the most prosperous area-Hangzhou Railway Station Square, the hub of business, culture and traffic, the building is only 3 minutes drive to the beautiful West Lake.The Redstar Culture Hotel (Hongxin wenhua dasha) is an elegant hotel combine with a theater.
Hotel Address:
No. 280 Jian Guo Nan Lu of Shangcheng district,Hangzhou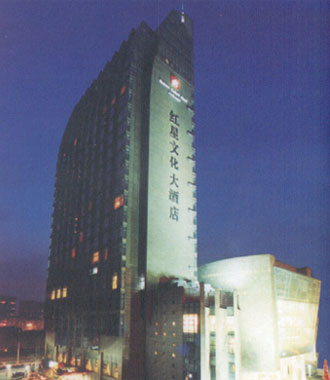 Hotel Room:
194 Rooms
Season:
High Season , Low Season

Hotel Location:


Location in the city map
Distance from Centre of city 4 Km, from the Airport 30 Km, from the Railway Station 0.5 Km

See more pictures of Redstar Culture Hotel Hangzhou

Distance from landmarks:
To Chengzhan Train Station about 0.3km,
To He Fangjie Wushan Square about 0.6km,
To Southern Bus Station about 1.26km,
To Si Ji Qing Clothing Market about 1.37km,
To Yan'an Road Wulin Square about 3.39km,
To Lei Feng Xi Zhao about 3.41km,
To Zhejiang Provincial Museum about 3.47km,
To Su Di Chun Xiao about 3.92km,
To Eastern Bus Station about 4.4km,
To Zhejiang World Trade Center about 4.46km,
To Hangzhou Huanglong Sports Center about 5.01km,
To Hangzhou Botanical Garden about 5.02km,
To Hangzhou Peace International Conference & Exhibition Center about 5.16km,
To The Imperial Grand Canal about 5.64km,
To East Railway Station about 6.07km,
To Hu Pao Meng Quan about 6.12km,
To Feilaifeng of Lingyin Temple in Hangzhou about 6.99km,
To Hangzhou Liu He Pagoda about 7km,
To Western Bus Station about 8.69km,
To North Bus Station about 10.32km,
To Hangzhou Xixi national wetland park about 11.45km,
To Hangzhou World Leisure Expo Park about 11.5km,
To Zhejiang Sci Tech University about 18.81km,
To Hangzhou Xiaoshan International Airport about 24.87km,

*** Clicking on the underlined words you can find other hotels close to the same landmark
Nearby Hotels (less than 3 km):
♦
Lily Hotel Hangzhou

♦
Hangzhou European-style Holiday Hotel

♦
Xinqiao Hotel

♦
Dragon Hotel, Hangzhou

♦
Hangzhou Overseas Chinese Hotel

♦
Hangzhou Zhong Shan International Hotel

♦
Zhonghao Hotel, Hangzhou

♦
Holiday Inn, Hangzhou

♦
Redstar Culture Hotel Hangzhou

♦
Shangri-La Hotel, Hangzhou

♦
Sofitel Hangzhou Westlake

♦
Zhejiang Narada Grand Hotel, Hangzhou

♦
Zhejiang International Hotel, Hangzhou

♦
Zhejiang Xizi Hotel Hangzhou

♦
The new Hotel, Hangzhou

♦
Wuyang Hotel,Hangzhou

♦
St.Rich Hotel, Hangzhou

♦
Huachen International Hotel Hangzhou

♦
Jianfeng Hotel, Hangzhou-Sijiqing Branch

♦
Hangzhou Zhejiang Hotel

Redstar Culture Hotel is a high-rise serving as both hotel and theatre. The building, constructed according to the four-star standard, is equipped with the first-trade facilities and complete functions. It is an ideal place for holding performance and meeting, as well as for recreation and sightseeing. Modern entertainment activities include sauna, gym, foot-bathing and karaoke etc. Surrounded by glass walls, the Starlight Bar on the top floor combines starlight, Lake scenery, city view, good wine, coffee, music and rose, creating the most romantic experience. In the hotel, you can enjoy both Chinese and Western foods at cafeterias, the orthodoxy flavor of local food, the unique style of lounge and kind service help to create favorable environment for eating.
Room Description:
The hotel is capable of 194 rooms and suites and divided into lower floors, higher floors and executive floors. Standard twin room, standard single room, standard room with king-size bed and connecting room are suggested for all different requirements. The rooms are spacious, well equipped and decorated with French windows, which is suitable for you to work and enjoy the beautiful scenery of the West Lake, Qiantang River and Chenghuang Pavilion and so on.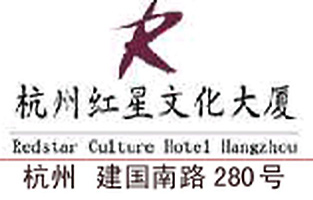 Mr. Lee Sh***
Date: 2011-05-25
Nation: Singapore
Type of room: Standard single
Travel for: holiday
Travel: with friends
Amusements: 9
Location: 9.8
Welcoming & Kindness: 9.6
Employees qualities: 9.6
Breakfast: 8.2
Quality/Price Ratio: 9.3
Bathroom Functioning: 9.1
Bathroom Courtesy items: 9.5
Rooms Cleanliness: 9.5
Quietness: 9.6 Comfort: 9
Rooms Spaciousness: 10
Rooms Furnishings: 9.5
I'm so surprise because i booked 2 nights stay-in but it only give 1 day breakfast. Some more the breakfast is for one person but we have 2 persons, so I need to pay for another. I'm not sure why the arrangement is so strange, since I already stated we have 2 persons and stay for 2 nights...