Hong Kong's cultural heritage is Chinese, and you'll find examples of this fascinating tradition everywhere you go- sights, sounds, spectacles, even smells that you have never experienced before.
First of all, you'll notice the Chinese calligraphy on street and shop signs, often with English translations. Chinese ways of dress and traditional customs are more visible outside the city areas.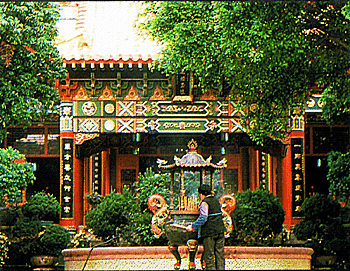 If you've never heard Chinese music, try to see a Chinese opera with its glittering costumes, crashing gongs and beautiful actresses. Or try to see one of the free displays of Chinese puppets, martial arts and folk-dancing staged every week by the Hong Kong Tourist Association.
For traditional arts and crafts, drop into the 'Peak Tower Village' and watch Chinese calligraphy, glass-blowing, candy-making and embroidery created before your very eyes. Walk through a typical Chinese market, piled high with exotic fruits, flowers, vegetables and fish, many unfamiliar and full of colour. Explore an ancient temple, where the scent of joss-sticks lingers in the air.
Watch modern ocean liners and traditional junks sail the harbors. These are just some of the wonderful contrasts you'll find in Hong Kong.
Throughout the lunar year, festivals play an important part, and they are a wonderful way to sample the local colour and to understand the deep- rooted Chinese traditions and customs that still affect daily life in Hong Kong.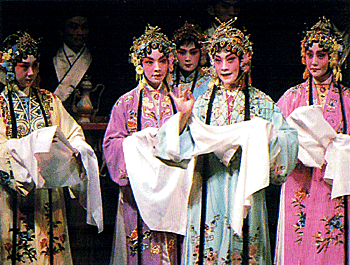 Chinese New Year is the most important event in the Chinese lunar calendar and occurs usually in January or February by western reckoning. Another colorful time is the Dragon Boat Festival, usually in June, when dragon boats thrash through the water, urged on by drums and the roar of the crowd. In September, there's the Lantern Carnival during the Mid- Autumn Festival, when people admire the cull moon, carry candle-lit lanterns, and enjoy eating moon-cakes.
For further information and exact dates, see the 'Calendar of Lunar Festivals' or contact the Hong Kong Tourist Association.