Hong Kong hotels: conference, meeting, workshop, convention

Hongkong Hotels

Many incentive planners like to include a meeting or workshop session in their programmer of events. Here too, Hong Kong comes up a winner, because Hong Kong has all the facilities you need for conferences or exhibitions.
As the most energetic business center in all Asia, Hong Kong guarantees the success of your meeting and conference through top quality personnel and back up facilities.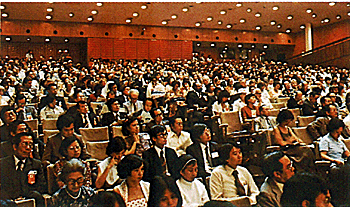 As one of the world's leading commercial centers, you'll find Hong Kong very well organ is- ed and efficient indeed, Hong Kong's hotels, restaurants and tour operators all pride them- selves on their success and experience in creating special programmers for groups. Here too, you'll find the latest audio visual facilities and sophisticated international telephone and telex, including satellite link up for televising your events if necessary. And because Hong Kong is a duty free port, you'll have the minimum of fuss in bringing in the exhibition materials, films and printed matter you may need for your conference. English is widely spoken along with many other European and Asian languages at major hotels and money in all currencies can be moved freely in and out of Hong Kong, so financing your conference is no problem. There are hotel facilities in Hong Kong capable of handling conferences of up to 2, 000 delegates and almost nobleman to the numbers who may ac company them. Hong Kong now boasts the largest dining entertainment center in Asia which can provide meals for over 7, 000 people at a single sitting. With more than 18, 000 deluxe hotel rooms already available and up to 20, 000 by mid.1984, plus a variety of new fully air conditioned centers being built that can be used for conferences of up to 12, 500 delegates Hong Kong can now easi1y handle conferences of virtually all kinds and all sizes.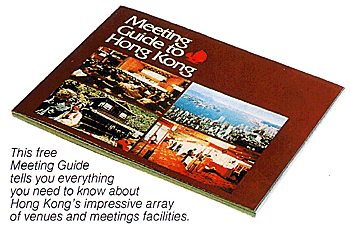 To simplify the task of including a conference or exhibition in your incentive programmer in Hong Kong, the Hong Kong Tourist Association has put together a "Meeting Guide to Hong Kong" which details Hong Kong's impressive array of venues and meeting facilities. It also includes some fascinating tour suggestions for accompanying persons. For a free copy contact the Conferences and Meetings Department of the Hong Kong Tourist Association.
All you need for the most popular incentive prize you've ever had is right here!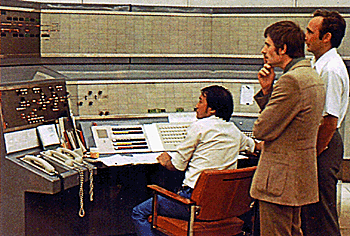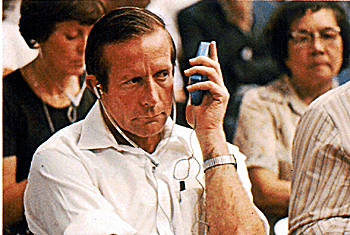 HongKong guide travel:
Hong Kong Hotel Guide
,
Entertainement ideas
,
Ancient Chinese customs in Hong Kong
,
Birds And Teahouses
,
Day trip to China and Macau
,
Day trip on Chinese border
,
Traditional shows
,
Events and festivals in Hong Kong
,
Conference and Meeting in Hong Kong
,
Transportation in Hong Kong
,
Glorious Cuisine and Dim Sun delicacies
,
Hong Kong by night
,
Great Eating in Hong Kong
,
Hotels: high level uf Luxury
,
Day trip to Macau
,
Charming of Hong Kong
,
Shopper's Paradise of Asia
,
Personalized itineraries
,
Some Hong Kong Highlights
,
Visit Hong Kong by Ferry or Junk Motor Boat
,
Highlights in Hong Kong
,
Tourist ways
,
Discover life of Hong Kong
,
Exotic world of Hong Kong
,
Sport activities in Hong Kong
,
Ingredients of Hong Kong fascination
Hong Kong: tours by pictures:
Concert Of Chinese Music
,
Dai Pai Dong
,
Dinner At Sea
,
Dinner At The Peak
,
Dragon Dance
,
Fortune Telling Bazaar
,
Lion Dance
,
Pirate Attack
,
Shopping
,
Transportation
,
Attractions in Hong Kong
,
Traditional arts
,
Sunset Cruise
,
Taipan Dance
,
Tram Tour At Twilight
,
Welcome Music
Main Cities in China Travel and China Hotels








Beijing

Canton

Shanghai

Hong Kong

Qingdao

Hangzhou
Major China Hotels:
Beijing Hotels
,
Chengdu Hotels
,
Chongqing Hotels
,
Dalian Hotels
,
Foshan Hotels
,
GuangZhou Hotels
,
Guilin Hotels
,
Hangzhou Hotels
,
Harbin Hotels
,
HongKong Hotels
,
Kunming Hotels
,
Macau Hotels
,
Nanjing Hotels
,
Qingdao Hotels
,
Sanya Hotels
,
Shanghai Hotels
,
Shenyang Hotels
,
Suzhou Hotels
,
Tianjin Hotels
,
Urumqi Hotels
,
Wenzhou Hotels
,
Xiamen Hotels
,
Xian Hotels