journey back a thousand years to the China of 960-1279 AI). The Sung Dynasty Village, a faithful re-creation of an actual township of the era, features craftsmen using traditional tools and methods, and villagers in period dress re-enacting ancient ceremonies.
Space Museum
One of the largest and most modern planetariums in the world, Hong Kong's Space Museum includes a sky theatre which will make you think you're actually in space. Together with a sophisticated sound system, the special effects in this 360-degree panorama contribute to a fascinating experience.
Ocean Park
Less than 20 minutes away from the centre of Hong Kong, Ocean Park is one of the world's most advanced oceanariums.
See over 30, 000 fish of 300 different species. Watch dolphins, seals and a killer whale perform. Kick up a splash at Water world, with its giant water slides, wave pool and rapids ride, or dare the Dragon-a truly awe- inspiring roller-coaster-and other thrill rides, perched 400 feet above the South China Sea.
Flagstaff House Museum of Tea Ware The newest addition to Hong Kong's six museums is the Flagstaff House Museum of Tea Ware located in Victoria Barracks, the oldest We stem-style building in Hong Kong. It is a branch of the Hong Kong Museum of Art. The exhibition includes about 500 pieces of tea ware, dating from the Warring States period (7th century)to the present day.
Clearwater Bay Golf& Country Club A 9-hole championship course; a deluxe country club perfect for those who like to play tennis, badminton or squash and those who like to swim-the Clearwater Bay Golf and Country Club offers all this and more. The club is available on weekdays(except public holidays)to overseas visitors through a special package offered by the Hong Kong Tourist Association.
China Day Trip
You can arrange to visit China at just 48 hours notice. Costs begin around US$45, and tours can be booked by most travel agents, either before you leave home, or by a local Hong Kong tour operator.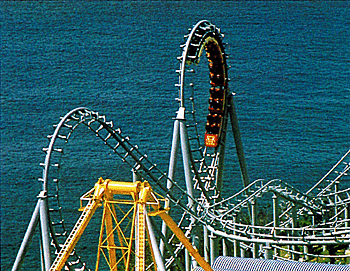 Macau
The first European settlement in China, founded over 400 years ago, this tiny Portuguese territory lies just 40 miles to the south-west. Famous for its history, its food and its casinos, Macau is only 45 minutes away by jetfoil. For more detailed information, contact the Macau Tourist Information Bureau after you arrive in Hong Kong.