Situatled in the center of the Inner Mongolia Autonomous Region, the scenic resort boasts of the world-renowned Xilin Gol Grassland. It borders on Mongolia in the north and Hebei Province in the south. There is a vast expanse of natural grassland interspersed with sandy land, lakes, and volcanic remains. It is a scenic resort with a typical scenery of the grasslands in Inner Mongolia and a major place where people of the Mongolian ethnic group live in compact communities. There are also many, places of historic interest.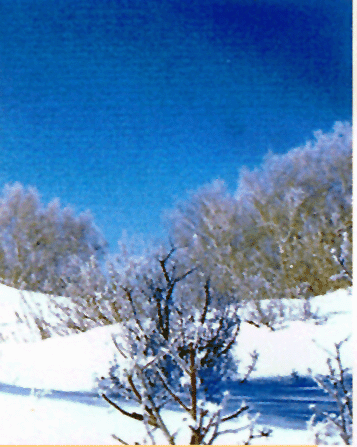 Bayan Xill Ecological Scenic Resort:
Located 55 kilometers southeast of Xilinhot Gary, the scenic resort extends 3,730 square kilometers in area There are plenty of water, a lush growth of vegetation, a rich resource of wild animals and plants, and unique man-made and natural landscapes. The most representative scenic spots include the natural Jagstai Lake, sandy land, a poplar-birch mingled forest zone, a sandy land spruce forest zone, Habqi Natural Gorge, lava tablelands, a grassland race ground, a wild animal park, and a botanical garden.
Xil Tal Grassland Hliday Resort:
The nine-square-kilometer holiday resort is 15 kilometers southeast of Xilinhot City in the Xilin Gol League. It is open and quiet there, the terrain is broad and even, and the forage grass grows in profusion, a typical section of the Xilin Gol Grassland. Tourists to the holiday resort will find a unique charm of the grassland. More than 50 yurts of every style have been built, turning the grassland into a magnificent holiday resort.