Jingdezhen, known as the "Porcelain Capital" and located in northeast of Jiangxi, is one of the well-known historic and cultural cities with a history of more than 1,000 years in making porcelain products. In the Ming Dynasty, Jingdezhen, Foshan town in Guangdong, Hankou town in Hubei. Zhuxian town in Henan were called the four famous towns in China.

Ceramic Expo Center of History:
Located in the Jingdezhen Panlonggang Scenic Zone of Mt Fengshu, the center has ancient architectural complexes of the Ming and Qing dynasties and forms a unique fascination and charming of the ancient ceramics.The 6,000-square- meter expo center embraces ancient porcelain kilns, porcelain-making shops, a garden, a corridor of porcelain stelae, and simple and tasteful garden architectures. The center is an indispensable scenic spot for the tour of Jingdezhen.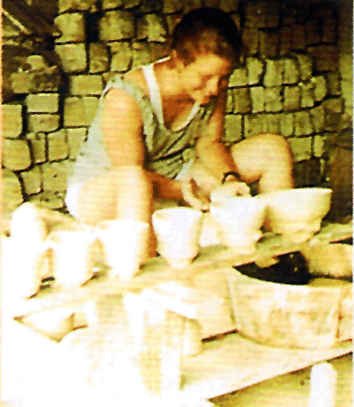 Firing of the Taiping kiln:
Firing of the Taiping kiln is one of the ceramic conventions of Jingdezhen. Ceramic workers piled the ceramic cakes on the bank of Changjiang River in the evening of the Mid-Autumn Festival for the purpose of pacifying the people. Firers are dancing while firing the kiln in order to pray for peace.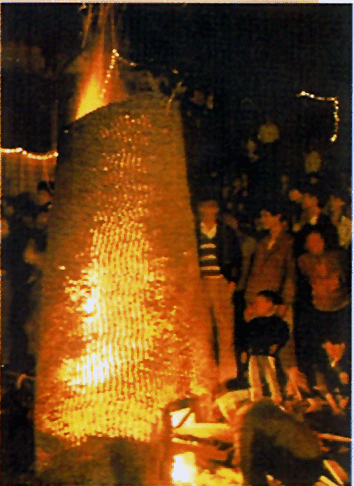 Jingdezhen Porcelain:
The Jingdezhen porcelain is known at home and abroad for its unique style of being as white as jade, as thin as a sheet of paper and as bright as the mirror. While purchasing the porcelain, attention should be paid to the following aspects: the glaze of the porcelain should be bright and lubricating, it should not be brushed, contains no ostioles, black spots and bubble cells; its shape should be regular without deformation; the picture should be complete and the bottom of the porcelain should be plain and smooth without rags.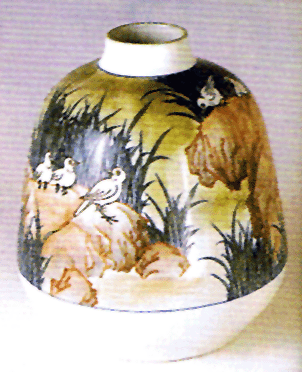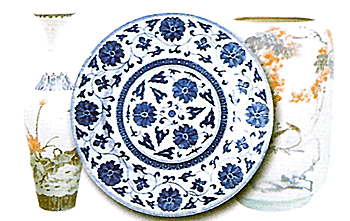 Mt Gaolin:
Mt Gaolin is named after "kaolin" which is the raw material for porcelain production. Early in the Southern and Northern dynasties, the place provided kaolin for porcelain production and now it is an important raw material base for ceramic production in Jingdezhen. The place has still preserved the permanent calendar of the Ming Dynasty and stone sculptures of Emperor Yong Zhen of the Qing Dynasty, recording the flourishing situation at that time.