Nanchang, capital of Jiangxi Province and one of the noted historic and culture cities in China, is locateci north of the province, Some 5000 years ago the place had concentrateti esidential quarters. In the Tang and Song dynasties it became a well-known metropolis in southeast China. During the Ming and Qing dynasties Nanchang was a prefecture. On August 1st, 1927 the Front Committee of the Chinese Communist Party headed by C omrade Zhou Enlai led an armed uprising. Hence the PLA of China was born.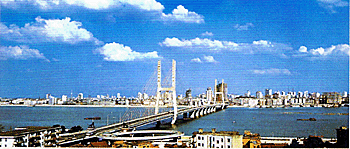 Tengwang Pavilion:
Situated on the bank of Ganjiang River west of Nanchang, Tengwang Pavilion is one of three f amous pavilions south of the Yangtze River. The g overnor of Hongzhou, Li Yuanying built the pavilion. The pavilion was destroyed and rebuilt 2 8 times. Rebuilt in 1989, the reconstructed pavilion i s an ancient architecture of the Song Dynasty on he basis of the drawing made by the noted ar chitect Liang Shicheng. The appearance of the p avilion with upturned eaves, tilted structure, c arved beams and painted rafters is magnificent.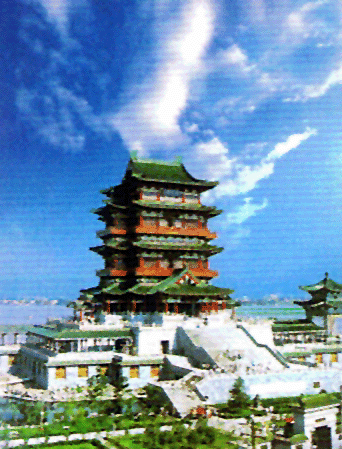 August 1st Uprising Memorial Hall:
Situated on Zhongshan Road. formerly the memo- hall was the Jiangxi Hotel and now it becomes the August 1st Uprising Memorial Hall. After failure of the Great Revolution in 1927, the CPC decided to lauch an armed uprising in Nanchang for the purpose of r escuing the revolution. The uprising took place on gust 1st. The armed troops led by Comrade Zhu went to Mt Jinggang after the event.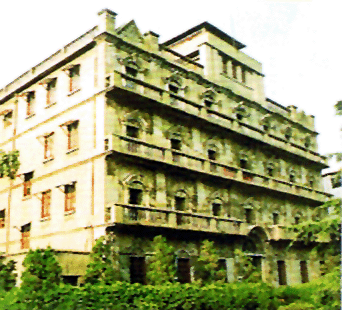 Former Residence of Bandashanren:
Located six kilometers in the suburbs of nanchang, formerly the residence temple with a history of 2500 years. Badashanren Z hu Da's pen name), a famous painter, lived in selusion and became a Taoist priest in the tempie. His paintings developed a new style and he himself b ecame a master of ink and wash of the Qing Dynasty.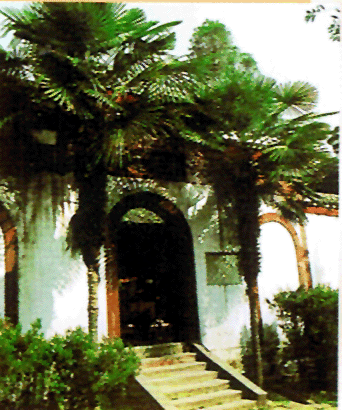 Meiling Peak:
Situated in Wanli District of Nanchang, Meiling Peak is a celebrated summer resort south of the Yangtze River and the birthplace of China's classical mode and Buddhism and Taoism. Its famous scenic spots include red cliffs and verdant dales, Autumn Green on the West Hill and waterfalls.